Life can be hard for everyone, and sometimes people need a therapist's help to face life problems. For some people going to a psychologist can be the hardest decision in their lives.
A professional psychologist is a doctor with a master's degree in psychology. They study different individuals' normal, abnormal, emotional, and social behavior in different environments. People hire psychologists from clinics to help them with chronic conditions and treat their mental-emotional disorders.
Finding the right psychologist takes a lot of time and effort and can be difficult. It is essential to find the right person with whom you can share your deepest feelings to make any progress.
Therefore, here are five tips for finding the right psychologist for you: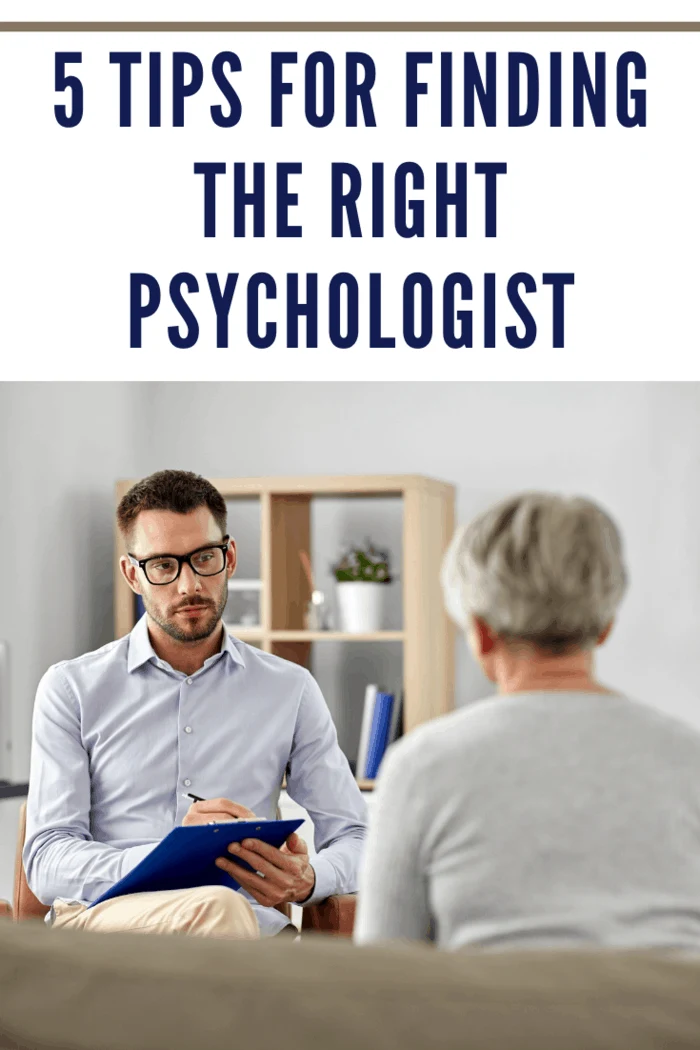 1. Search smart
To find a psychologist that works for you, it is essential to research.
Researching requires a lot of time, but you can cut the tiresome process.
Remember to ask your family and friends for referrals.
After getting the referrals, search about them online.
Check their website and read the reviews given by other people.
You can even read the papers they have written.
It is advisable to make a list of characteristics that your psychologist must have; for example, people recovering from trauma may want to hire a psychologist who is a certified traumatic stress expert.
2. Do not assume talk therapy is the only option
Psychologists offer various therapies, like family therapy, group therapy, couples therapy, animal-assisted psychotherapy, and somatic therapy.
Since individual-talk therapy may not work for everyone, it is important to remember that there are other therapies too.
Do not be afraid to ask your psychologist to change his method if you feel like it.
This type of approach will help you to grow and make progress with your psychologist.
3. Look for experience
Similar to making a list of characteristics, look for psychologists with experience solving your problems.
Just like people go to an oncologist for cancer and not a gynecologist.
Similarly, when going to a psychologist for a particular issue, choose one specializing in that area.
Considering experience before hiring a psychologist is also important since experienced ones are professionals, and they will make sure that your comfort comes first.
4. Make sure the price is right
There is no denying the fact that hiring a psychologist is expensive.
Before hiring one, make sure to check their fees on their website or ask them on call.
Different psychologists have different fees depending on their therapy and experience.
Some have a sliding scale policy, meaning they charge fees according to your income.
If your psychologist does not offer a sliding scale policy, try hiring psychotherapy students since they charge much less than professionals.
5. Check licensing and insurance
Not all psychologists are licensed. However, before hiring a licensed psychologist, don't forget to check their license.
You can check whether their license is current and in good standing or not by calling your state licensing board.
Although, most of this information can be found online.
Similar to the sliding scale policy, some psychologists accept mental health insurance.
Find out about the insurance policies, and do not forget to ensure that your insurance is accepted.
The final word
Asking someone to face your problems together can be difficult.
It is essential to take the necessary amount of time to make the right decision and find the right psychologist for you.