Gifts are a universal language of love and appreciation of a loved one. However, it is not as straightforward as walking to a gift shop and buying any gift when it comes to gifting a close friend or family. Ideally, you want to get them a unique and personal gift to express your deep affection and appreciation. That may sometimes mean breaking the bank. To take the hassle out of gifting family and friends, we've put together 5 of the most thoughtful and sentimental gift ideas just for you. (Business insider)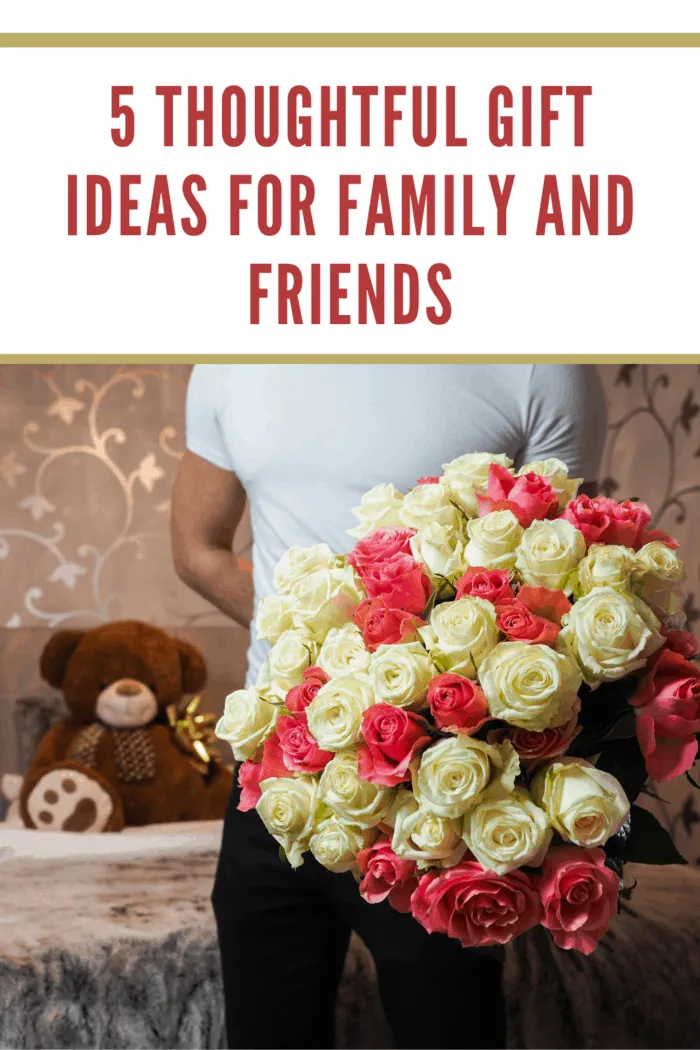 1. A Bouquet of Flowers
When it comes to choosing gifts, flowers are the perfect choice for every occasion and every person.
Whether it's your best friend, mom, or significant other, you can give flowers on their birthday, anniversary, congratulations, best wishes, sympathy, or funeral events.
Regardless of the occasion, flowers let you express and convey your emotions, feelings, and love to family and friends, say the experts at bouqs.
2. Custom Pillow and Blanket
You probably have a favorite photograph of yourself and a friend or family.
The photograph can be imprinted on a pillow fabric or a fleece sofa blanket.
This way, whenever your loved one snuggles with the pillow or blanket, they are reminded of you.
What's even more exciting is that you can create DIY custom pillows and blankets, allowing you to add a personal touch of style that complements your loved one's décor and design preference.
All you have to do is have a professional print the photo on your fabric of choice and sew the rest of the pillow yourself while adding personalized designs.
3. Personalized Family Tree Wall Art
A personalized family tree wall art is ideal for strengthening family bonds.
You don't have to be a skilled painter or woodcarver to craft a perfect family tree wall art.
You can print a tree on a canvas and use your basic drawing or carving skills to handcraft a tree.
Remember to add unique features, such as golden-yellow birds resting on the tree.
The number of birds on the tree depends on how many family members you have.
You may also consider coating your art with acrylic paint to protect it from dust and dirt.
4. A Metal Bucket List
As the name suggests, a metal bucket list gift is simply a bucket containing notes and cards with planned experiences or achievements written on them.
This gift is perfect for a close friend or family with whom you wish to go on an adventure or accomplish something together.
Both you and your loved one can write down things you want to do and the specific dates you want to do them, then put them in a bucket.
Excellent timing for this is during New Year's Eve or the birthday party of your loved one.
5. Appliances
If you plan on getting your friend or family an electrical appliance as a gift, you must ensure it matches their interest.
For instance, if your friend loves to bake, you can buy them a flour sifter.
For your avid gamer friend, you may consider getting them the latest gaming console with a personalized skin of their favorite character or your photo together.
A karaoke set for your family member who loves singing may provide exciting performances from your grandparents that you were not expecting.
Truth be told, there isn't a perfect gift surpassing all kinds of gifts.
It all boils down to choosing a gift that matches the personality of your loved one and what they love.
Whether you're looking for a gift that invokes nostalgia of moments spent together or one that brings out the wild side of your loved one, these gifts will help you achieve just that.