The first day at school is exciting and stressful for both parents and children!
Those children who have been well prepared for this important moment will definitely adjust more easily, says Bright Horizons.
Planning things in advance certainly makes the first days of the new term much easier, so buy all the items you need in good time and involve your child in all the decision-making, discuss all aspects of school life with them so that they feel confident and spend plenty of time doing the daft things together that you love.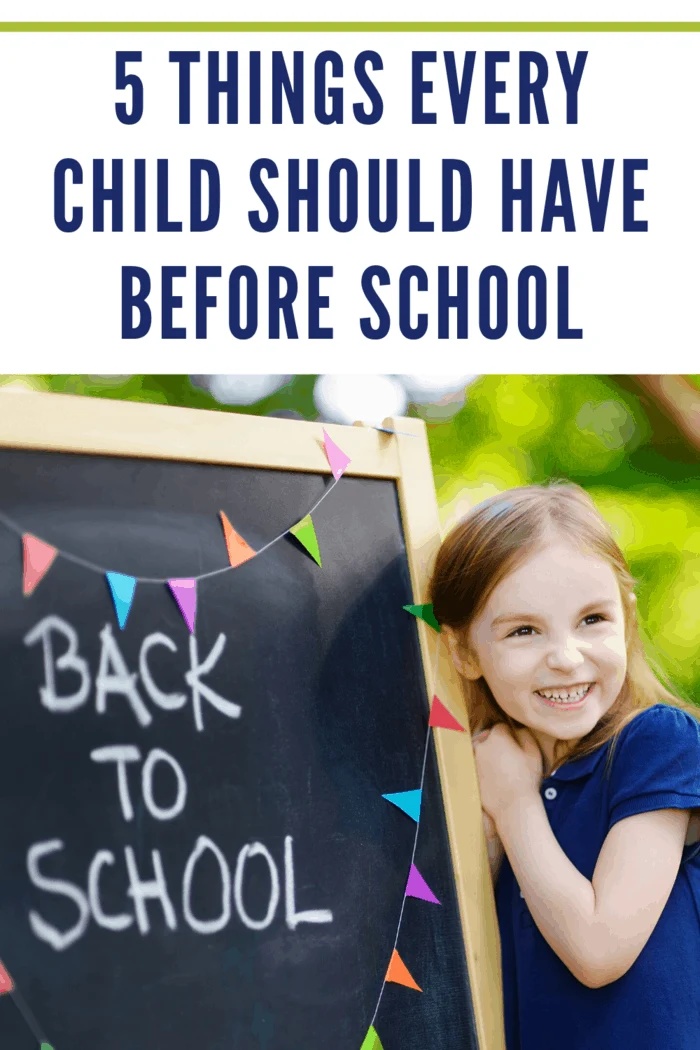 5 Things Every Child Should Have Before School
Plenty of name labels
This is the first item on the list because it is traditionally the one that parents forget!
Having every item of your child's uniform – including lunch boxes and school bags- clearly marked is definitely going to be time-saving and money-saving as far too many unmarked items end up in 'Lost Property' every month.
The easiest way to get top-quality name labels is to order them online, and while you are awaiting their arrival, you can assemble all the other items.
There are easy-use iron-on name labels and sticky name labels that can be ordered in a variety of fun designs and used on all types of surfaces.
There are even special personalized shoe tabs for popping in the heels of your child's shoes and trainers.
Specialist companies such as Name-it Labels also have some well-designed personalized school bags and lunch boxes as well as pencil cases and coloring pencils, so once you have placed your order for name labels, you can probably tick numbers 2 and 3 on this list too!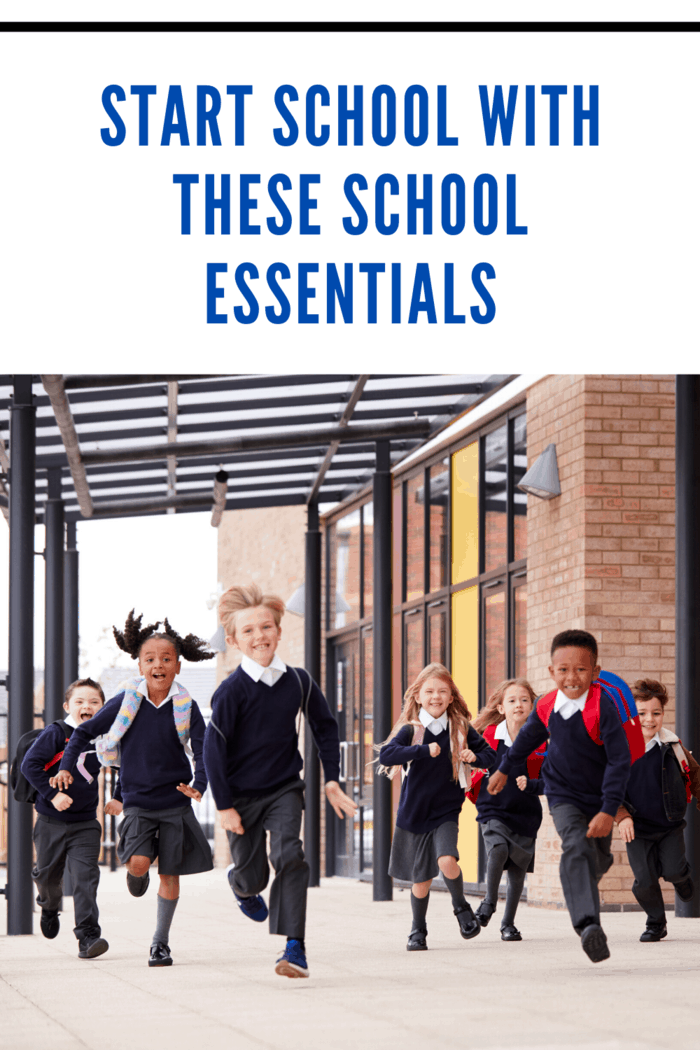 Assemble all the school uniform
This is definitely something that should be done in good time!
If the school has not provided you with a list about school uniform requirements, speak to someone who already has a child at the school.
Ensure you know whether your child should be wearing summer or winter uniform on their first day at school.
As well as their uniform, they will need a practical coat for rainy days, a pair of comfortable and sturdy shoes, sports kit, and possibly an art overall.
Buy all you need well in advance before other parents start thinking about the new term because then there will be a rush in the shops!
If you know someone whose child is older than yours, maybe they will happily sell you some pieces of uniform to you.
If pennies are tight, charity shops and online websites are good hunting grounds.
Choose a good school bag
Your child will need a school bag for transporting their stationery, lunch box, and sports kit.
Most experts advocate backpacks as these are the most comfortable type of bags for your child as the weight is evenly distributed.
Make sure that the bag you buy is not too large for your child – it should fit comfortably on their shoulders and not be too heavy.
Learn more about backpack sizing (rei).
If the backpack has a waist belt that is even better as this helps to distribute the weight evenly.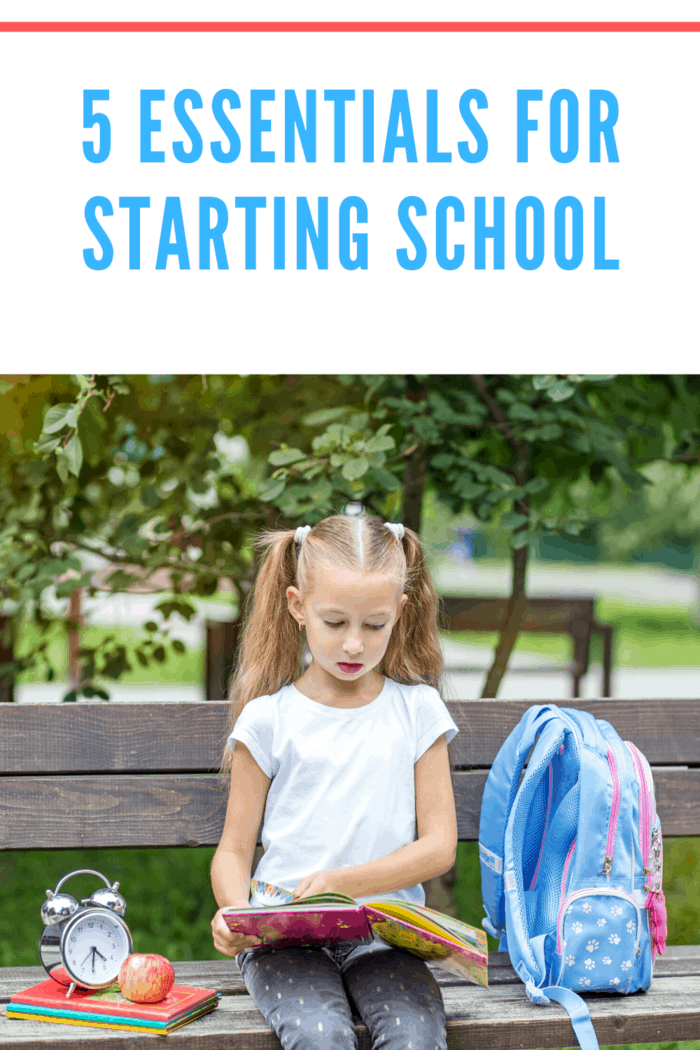 Pick a good lunch box.
If your child will be taking a packed lunch each day, it is well worth investing in a good quality lunch box that can be easily washed and reused.
Likewise, a good quality reusable non-drip drink bottle is essential – remember a zero plastic waste policy is a top priority for everyone.
Although it seems that you are spending a lot of money on these items, they will be strong and durable and will definitely work out cheaper in the long run.
Arm your child with confidence!
In the run-up to their first day at school, you must bolster your child's self-esteem and confidence (medium).
This can be done by ensuring that they know their colors their alphabet, and can happily count to ten (Education).
Other activities that will be good for them is to practice writing their name and how to color pictures and completing jigsaw puzzles.
A fun family sing-song of all the popular nursery rhymes will work a treat too!
Once you have completed this list you can rest assured that you are well prepared for 'the big day' – except perhaps for the dreadful silence that will descend on your home once you have taken them to school.