Whether it is your first time being pregnant or not, the first sign of a belly bulge is always an exciting experience for any future mother. Although moms aren't very keen on morning sickness and swollen feet, the little bundle of joy in their bellies is what makes them forget all those uncomfortable moments. (Healthline)
Unfortunately, sometimes after giving birth the unpleasant feeling of swollen feet and the postpartum belly continue to linger and they might cause discomfort despite being completely normal. So, while you are waiting for your postpartum body to go back to its normal size, there are ways you can keep your maternity fashion on point and feel comfortable at the same time. Therefore, in this post, we give you five styling tips on dressing your postpartum body and being confident along the way.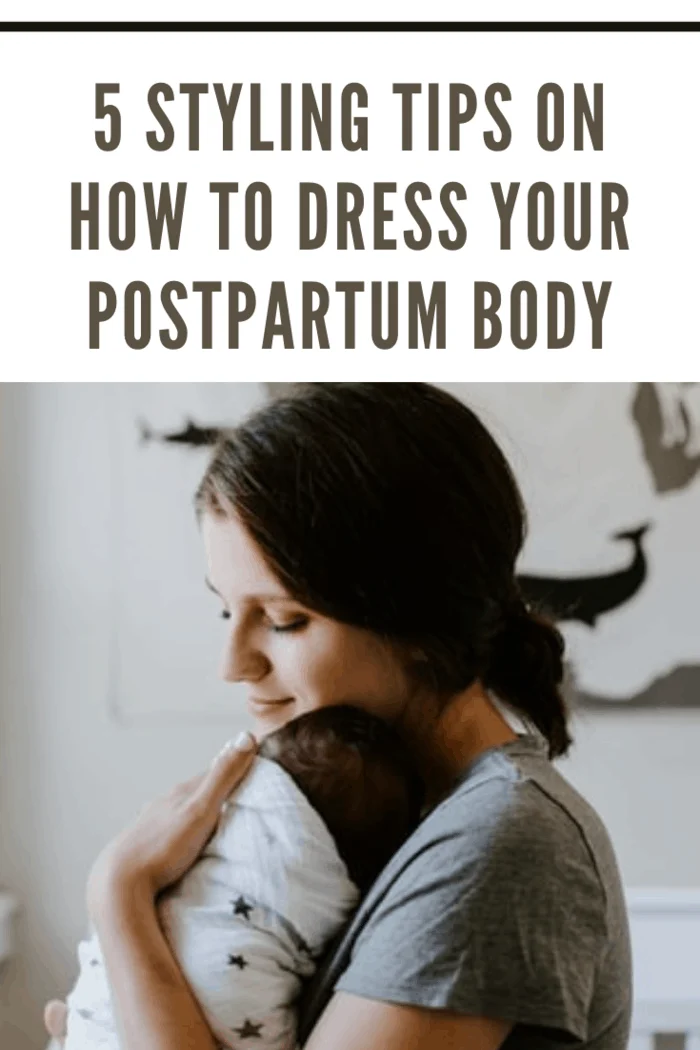 Comfort from the bottom up with the right stockings
During pregnancy, about 75% of future moms develop foot edema also known as mild swelling of the feet that causes discomfort. (What to Expect)
What's more, the swelling doesn't go away immediately after childbirth.
So, if you were wearing compression socks for swelling while you were pregnant, you might want to hold on to those as you might find them handy even after giving birth to your baby.
Compression socks have many benefits (Healthline) that actually help prevent potentially severe medical conditions.
For example, these socks improve the blood flow in your legs and feet, reduce the pain and swelling you will most likely feel, and lower the chances of developing other circulation problems.
Besides their benefits, the beauty of compression socks is that you can wear them with literally anything and anywhere.
They come in many colors and designs, which will only look chic paired with your overall outfit.
Style them with your favorite dress and embrace your mommy duties with ease.
Choose a comfortable top
Your tops are very important, especially when you are nursing your baby.
Loose-fitting and comfortable t-shirts are examples of the staples every postpartum closet should have. (Mom Loves Best)
Another option for a top is the button-down shirt which can also help hide your belly and make it easier for you to breastfeed your child.
Not only that, the shape of this shirt is very classy, and it will make you look well put-together.
You can go for a white button-down shirt that goes with anything from jeans to leggings and will certainly create a chic look for you.
When it comes to colors and patterns for your tops, you could wear shirts of darker color to create an overall silhouette of your body to conceal your curves.
Printed shirts like plaid are another timeless option that hides your midsection and makes a fashion statement at the same time.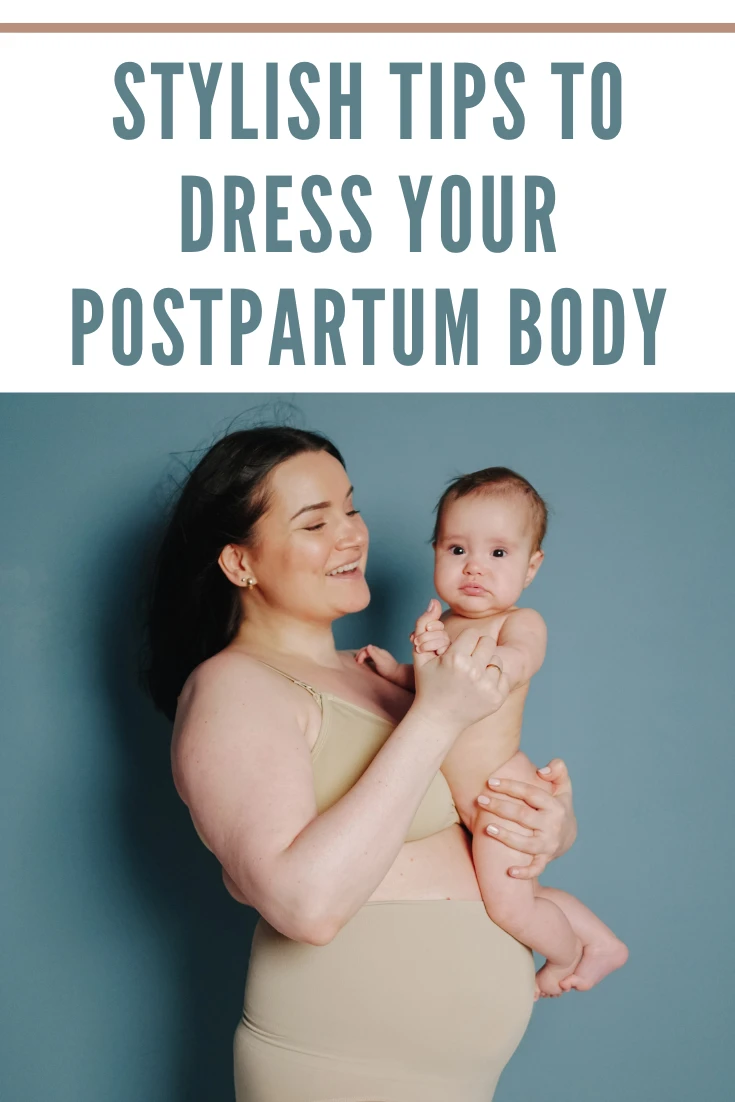 Embrace the high-waisted bottoms
You have probably heard about the newest fashion trend called "mom jeans."
It became very popular not only among mothers but also among everybody else.
The mom jeans are in fact high-waisted bottoms that keep your belly tucked in and secure.
However, when you are not running mommy errands, putting on comfortable leggings is definitely an option to consider.
Leggings are stretchy around the waist, but it is advised that you go for a slightly larger size so you won't have any uncomfortable feeling around the belly.
Also, a simple pair of black leggings can go with anything from tunics to longer shirts which will make you look very cute while hiding your midsection and staying comfortable at the same time.
An alternative for your leggings is the comfy lounge pants which come in handy if you aren't a big fan of tight bottoms.
These are perfect for your home wear and when you are strolling around with your baby.
Opt for loose and flowy dresses
When pregnant, you are most likely to buy clothes you want to wear even after giving birth.
These refer to some maternity clothes which can be reused in other ways.
For example, when you finish your third trimester, dresses are your go-to piece of clothing.
They can be slipped on easily and don't cause uncomfortable feelings around your midsection.
Therefore, even after pregnancy, dresses continue to be a practical option for hiding your postpartum belly and helping you nurse your baby.
Just like with your tops, printed dresses are also recommended as they help camouflage your pooch and make you look stylish at the same time.
If you are willing to add more style to your dress, you can add a belt to accentuate your curves, giving you back the waist shape you think you may have lost.
Complete your look with a layering piece
Layering pieces are another great clothing option that you should have in your postpartum closet.
For example, for the first few weeks after giving birth, many new moms don't feel like dressing up as much, so they mostly live in nighties and cover themselves with a robe, suggests Who What Wear.
This type of layering piece is the perfect choice for your home wear which also helps facilitate nursing.
Another option is the long cardigan which makes any outfit look well pulled together as they make you look leaner and can hide any unwanted leftover belly.
Combining a cozy maxi cardigan with a loose tank top and a pair of leggings is the perfect choice when you go to the pediatrician or stroll in the park with your baby.
If you are willing to experiment more with your layering pieces, you can put on a structured blazer that will highlight your waist and make you look flattering.
Final thoughts
No matter what style you choose after pregnancy, you must remember that confidence doesn't come from the way you look.
You have carried a baby for nine months, so embracing your postpartum belly is the first step you should take in accepting your body after childbirth.
After that, experimenting with different pieces of clothing simply makes your fashion decisions much easier and more enjoyable.
So, if you are in need of some postpartum fashion inspiration, follow these styling tips and appreciate motherhood in the chicest way possible.