Taking a vacation as a family is one of the best things you can do to grow closer together, whether you're working on team activities like setting up a tent or whether you're visiting tourist attractions together. In fact, I often find that the biggest challenge is deciding where to go!
Luckily, the solution is at hand, and today I'll be sharing just a few of the top vacation spots that I'd recommend checking out with the family.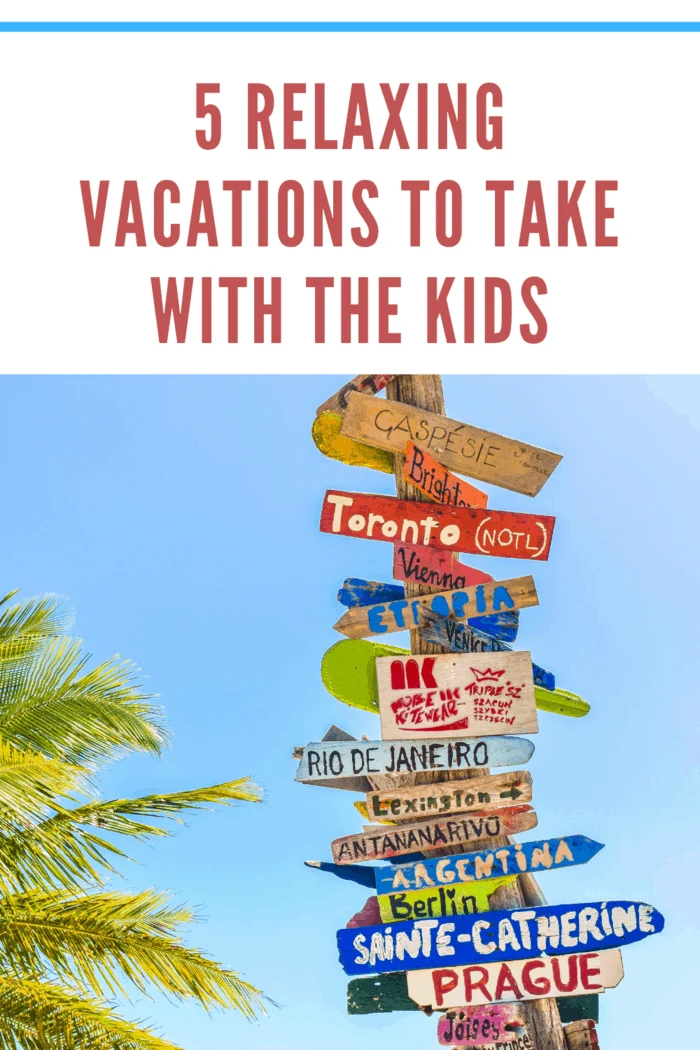 Five relaxing vacations to take with kids
Jamaica
If you cruise to the island of Jamaica, you can make your journey just as much a part of the experience as your destination.
There are some wonderful hotels, live music venues, and more to check out, but you can also quite happily just sit on the beach while your kids build a sandcastle.
Struggling to keep the kids entertained? Why not take them to one of Jamaica's many water parks?
Florida Springs
If you head to the Florida Springs, you're guaranteed a little something for everyone.
If you're an active family, you'll want to pick one of the springs with diving so you can go snorkeling and swimming, whereas if you prefer a lazy day on the water, perhaps look to Rainbow Springs where you can float down the river on inner tubes.
Disneyland
While you're visiting Florida, why not pay a visit to Disneyland while you're at it?
They call it the happiest place on earth for a reason, and if you take the family there then you'll all have a fantastic time.
Whether you're meeting Disney's iconic characters or whether you're checking out the rides or even the fireworks, Disney is the perfect place to make family memories.
Canada
One of the reasons why my family loves spending time in Canada is that there's so much to do and see.
In particular, I'd recommend spending a week or so in Western Canada, because you can experience everything from the big cities to the great outdoors.
It might not quite be as glamorous as some of the other destinations on this list, but it is one of the best places to go if you want to add a little rugged adventure to your relaxing vacation.
Hawaii
Finally, I'll leave you with more of a bucket list destination.
Since Hawaii requires a longer flight, it can require a bit more planning ahead, but the effort to travel is worth it for one of the most stunning landscapes in the world.
It's the perfect backdrop for your relaxing family vacation.
Conclusion
Even once you've narrowed it down to just five locations, it can still be difficult to make a final choice.
It can help to write a list of pros and cons for each location or even to get your family members to cast votes.
And of course remember that the whole point is for you and your family to have fun together, and so while the destination is important, it's not everything.
Have a fantastic vacation!