Every momma knows when the opportunity presents itself to wash the Cheerios out of her hair and enjoy a night out for a glass of wine with the ladies that, such an event can't be passed up. But even though a breather is needed occasionally, it doesn't mean that it makes it easier to leave the kids behind…and when it comes to finding the perfect babysitter, the task can be anything but easy. So if you are on the hunt for someone awesome to look after your kids, be sure to look for someone who has the following qualities:
5 Qualities to Look for in a Babysitter
Great recommendations.
One of the best ways to find a reliable babysitter to watch after the kiddos is by taking advantage of your network of friends, family members and coworkers—find out reputable sitters they use and promise not to steal your friend's prized sitter on their date night. Hiring someone highly recommended as responsible and trustworthy will give you the peace of mind that you are leaving your kids with a sitter who provided someone you know with a good experience.
Safety smarts.
Accidents are bound to happen, and any parent understands that kids can make even a down pillow dangerous—but one thing that should never be compromised when it comes to your kids is their safety. So before hiring a babysitter based on her affinity for making crafts out of macaroni, glitter, and glue, ensure she also knows how to perform CPR, the Heimlich maneuver and has basic first aid knowledge.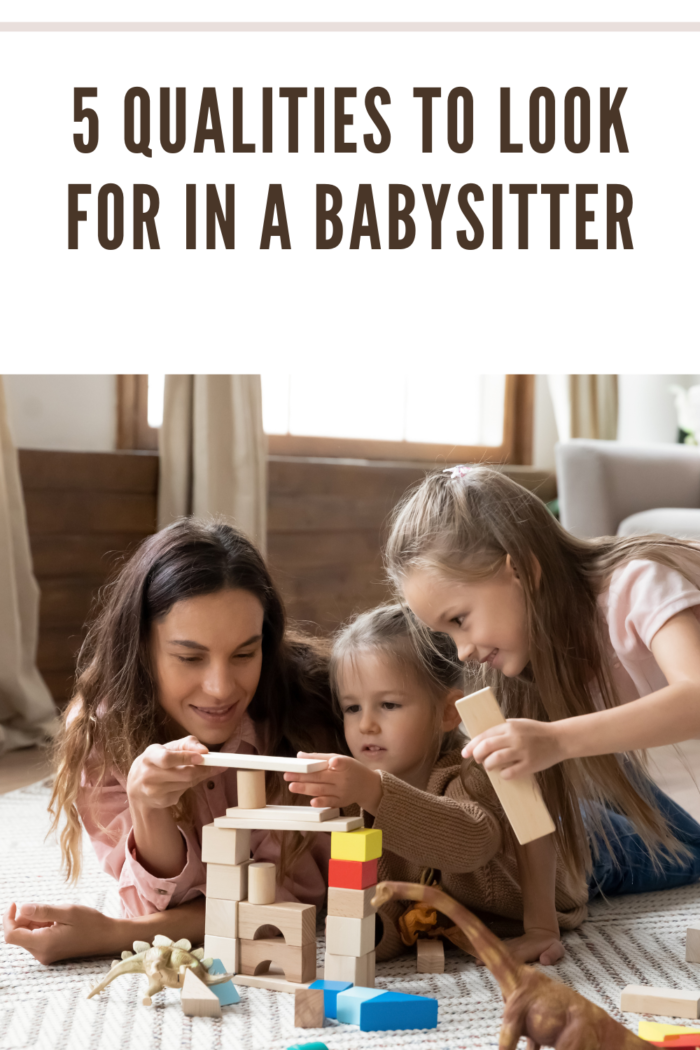 Connection with your kids.
Of course, you want your kids to be safe in the care of another person—but you also want them to have fun and enjoy their babysitter as well. When conducting interviews for potential sitters, you should be able to get a feel for who will fit best with your family. Let your kids spend some time and interact with the potential sitter so that you can make sure your children will be comfortable in their care—and if your kids are old enough, be sure to get their input on who they like. Consider sitters with the same values and morals as you so that you know your rules will be implemented when you aren't around.
Rule enforcement.
Just because mom is away doesn't mean that your house turns into a zoo where candy is acceptable for dinner and a game of "color the hallway" two hours past bedtime is a good idea. When you leave, you want to ensure that the babysitter will adhere to the boundaries you've set to keep your kids and china collection intact. If your potential sitter has references or they came by recommendation, find out as much as you can about how the sitter is with enforcing the rules before hiring them.
Maturity.
There is no set bar set for the age you have to be to babysit—but you must choose a mature sitter. Instead of basing your search off of age, be sure make experience a factor in the equation. The 14-year-old girl who lives next door might not be able to drive a vehicle yet, but if she is mature from the experience she's had taking care of her little sisters, she could out-qualify the 25-year-old you interview who has never even held a baby.