You probably don't think of fast food when you think of a diet. But often, fast food is your only option for a quick meal when you're traveling or on the go. Fortunately, there are options for ketogenic diet-friendly fast food. On a ketogenic diet, you need to cut out carbs but keep the fat. So, the key is to know what to avoid on a typically carb-heavy fast-food menu. We'll outline some options for keto fast-food dining.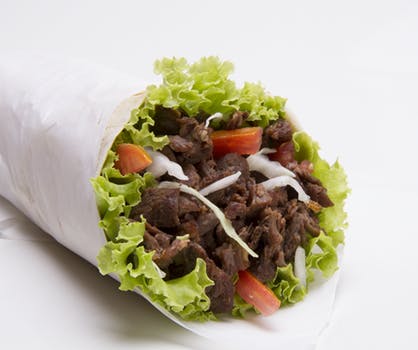 Five Guys Burgers
A hamburger can be the perfect keto-friendly meal; avoid the bun.
Five Guys Burgers locations are usually cooperative with a no bun order.
Ask for it to be boxed up with; it's essentially a ketogenic burger salad.
Lettuce and tomato are suitably low-carb vegetables, and you're free to load up on bacon and cheese.
However, avoid ketchup and mayo; they add unneeded carbs and sugar.
Five Guys offers many of their burger toppings at no additional charge.
That means you have lots of customization options, many of the keto-friendly.
Chipotle
Chipotle is best known for its custom burritos. Preparing a keto burrito, like this one on Organize Yourself Skinny, takes a bit of care, as the tortilla and most fillings are enormous sources of carbs.
However, many of the toppings are low carb, so that you can put together some tasty keto meals.
Be sure to dispense with any high-carb ingredients; tortillas, rice, and bean fillings.
Start with a protein base; choose from beef, chicken, or pork.
Then add your toppings, salsa, tomato, cheese, or other low-carb options.
Avoid too much lettuce or other green vegetables.
KFC
Chicken is a sound basis for a ketogenic meal, so KFC has good offerings.
The things to avoid are the heavy batter or some carb-heavy sides like potatoes. If available, your best bet is the grilled chicken, which comes without the batter.
The regular chicken can be made more acceptable by simply discarding the skin.
Avoid typical sides like fries, mashed potatoes, or macaroni salad.
Choose instead their house or Caesar salads, or even the green beans.
Avoid any added croutons and go with a light dressing.
You can even save some money on your purchase by using it.
Whataburger
If you want a Whataburger, you'll first need to get rid of the bun.
Try ordering without a bun, or discard the bun when it comes.
You can also choose from a selection of melts or their breakfast menu.
Both can be had with bread or wraps, featuring low-carb chicken or cheese.
Lots of the salads are seasonal, so be sure to ask for current options.
If you want a Whataburger, ask about getting rid of the bun.
Subway
The simplest way to avoid carbs at Subway is to order your sub as a salad.
This menu option allows you to avoid bread or wrap and prepare your protein and toppings in a bowl.
And they have lots of add-ons like bacon and cheese.
Their extensive breakfast menu offers most sandwiches with eggs, which are also a good option.
Subway offers a good selection of meat and veggies.
A low-cost option like turkey offers good protein and lets you choose from the full topping bar.
Load up on low-carb choices like cucumber, tomato, or olives.
Avoid any of the leafy green vegetables.
Pizza Hut
You'll need to pass on the pizza or priazzo here and opt for a side salad or chicken wings.
The dry rub is the better choice.
You can also most likely eat the toppings and leave the crust behind as an option as well.
By exercising some creativity, you should find ketogenic meals anywhere you go.
Knowing which food items are low and high in carbs will help you make good choices.
Just be sure to have a good grasp of the menu items before ordering.
And don't be afraid to ask the servers to make changes that suit you better.