Between constant family or work obligations and a list of at-home chores, you might feel like it's been a while since you truly sat down for bonding time with your partner. Dedicating enough time to a relationship is important to keep it healthy and thriving, and you can do so while getting a little silly and having fun together, says Psychology Today. Stuck in a rut? Try some enjoyable and quirky ideas you can squeeze into your spare time to Bond With Your Partner in Your Spare Time.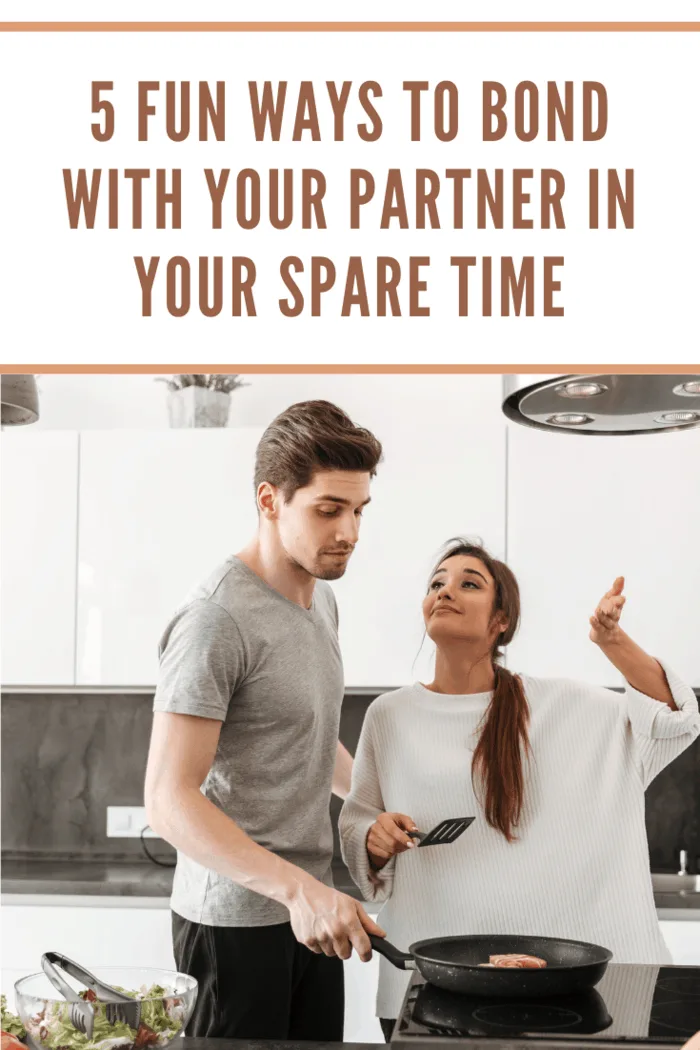 1. Try Matching Your At-Home Looks Sometimes
Matching outfits at home can be a cute way to feel visually united and bond for couples that enjoy getting dressed up together. You can try on everything from matching pajamas to couples matching underwear sets to coordinated robes and slippers – whatever feels more comfortable to you encourages Shinesty! Additionally, don't feel you have to limit yourself to clothes alone. If you both have long hair, for example, you could try the same silly hairdo or put on the same makeup look and take lighthearted selfies to laugh about later.
2. Learn To Cook Fun New Dishes Together
You both have to eat anyway, so why not take the opportunity to learn some new cooking skills together in your spare time? Decide on a dish you've both heard about but haven't tried, look up the recipe and give it a go! To help, you can try following along a video tutorial. Of course, don't let the focus be on getting the dish perfect here – just the experience of putting together a yummy meal with your partner can be enough for a great time.
3. Have a Dance Session in Your Living Room
It's well known that music can contribute positively to your mood, so why not lift your spirits by throwing an impromptu dance session with your partner right at home? (Healthline) You don't have to set up the room to look like a disco – simply turning on the music and clearing out a little space in the living room or kitchen will do the trick.
4. Start Your Own Mini Book Discussion Club
When was the last time you talked about a good book you read with your partner? If you're both bookworms but haven't been able to make much time for pleasure reading lately, you might consider starting your own little book club. The benefits of a two-person book club include lots of flexibility in choosing your reading material and plenty of time to talk about all your favorite details!
5. Go Roller Blading or Try Another Healthy Activity
Feeling like you and your partner have been stuck in a couch-potato rut lately? When your eyes are sore from watching a little too much television, it may be time to try a healthy, active alternative instead. Rollerblading is always a fun couple's activity, even if you haven't tried it before. You can take lessons together to improve your skills or simply pick up your skates and protective gear and give it a try in the driveway! If you're not a fan of rollerblading, just about any healthy activity that gets you off the couch and moving around will do.
Though you and your partner might both have packed schedules much of the time, it's also important to make time for bonding. You can get a little silly and have fun while making memories together in your spare time! Don't stress about figuring out what activities you should try; however – any of these activities and much more can get the two of you reconnecting and having a great time. However you spend bonding time with your partner, remember to relax and enjoy each other's company.