Family fun activities for your whole family to participate in can become some of the best memories for all.
Whether you're someone who has little ones that you're raising at home or you're simply looking for a few ideas to keep your kids entertained on the weekends, you've come to the right place for activities.
As parents, we understand how challenging it can be to come up with things that your children can look forward to doing; activities that will also pique their curiosity while being educational as well as fun.
That's why we wanted to take out a moment and provide for you a list of five fun family daytime activities.
Try out a few of them with your kids and we're pretty sure that they'll ask you if they can do them again (and again and again).
Start a garden.
As the world is becoming more environmentally-aware, there are more people who are foregoing constant trips to the grocery store for their produce.
Instead, they are starting their own gardens in their backyard.
By having your kids join you, they are able to learn how to plant and maintain certain fruits and vegetables.
Plus, if you let them select some of the things they want to plant, they will have a great sense of pride once its harvest time.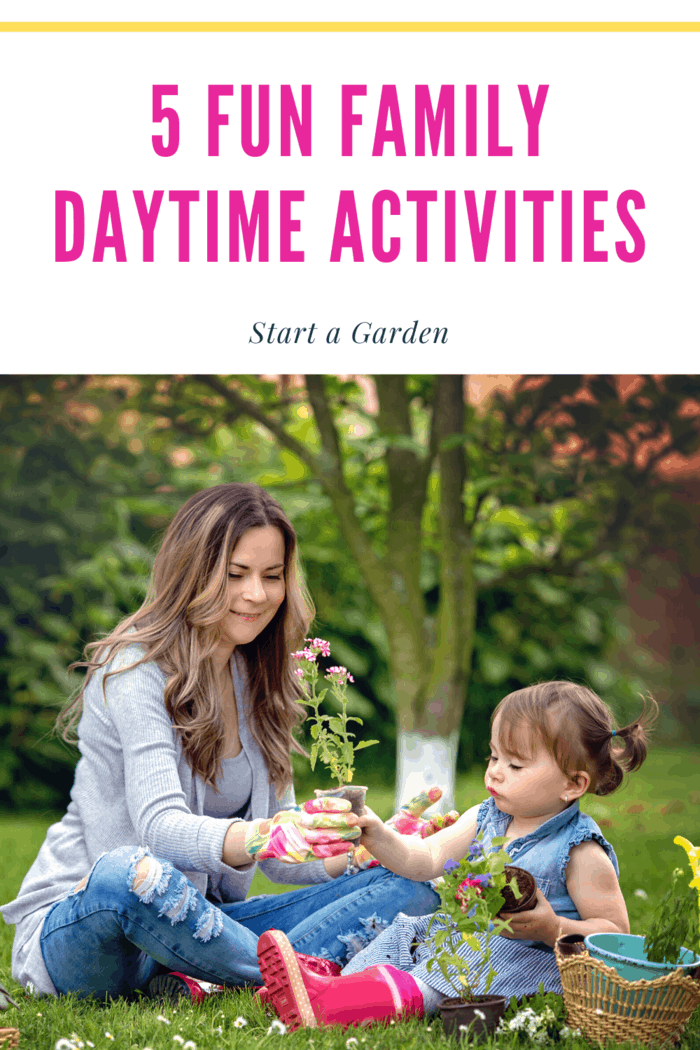 Have a "nature day".
There are a lot of beautiful things to see while being out in nature, so why not pack up a picnic basket and go to a local park or hiking trail?
After lunch, you and your kids can go bird watching, you can point out different kinds of plants and flowers and there's no telling what little critters you might see along the way too.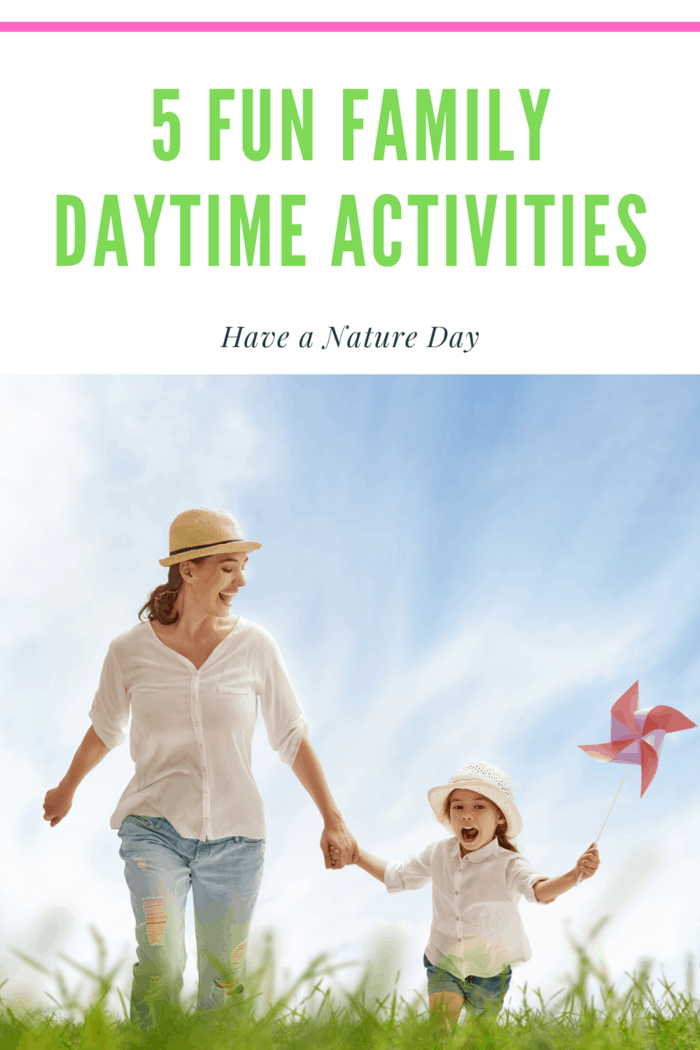 Take a bus or subway to the city.
It's absolutely amazing how many of us have never seen the tourist attractions in our own hometown.
Kids are pretty fond of field trips, so pick up a local travel guide and whether it's by bus or subway (or even a trolley), hop on board and look at all of the sites that your city has to offer.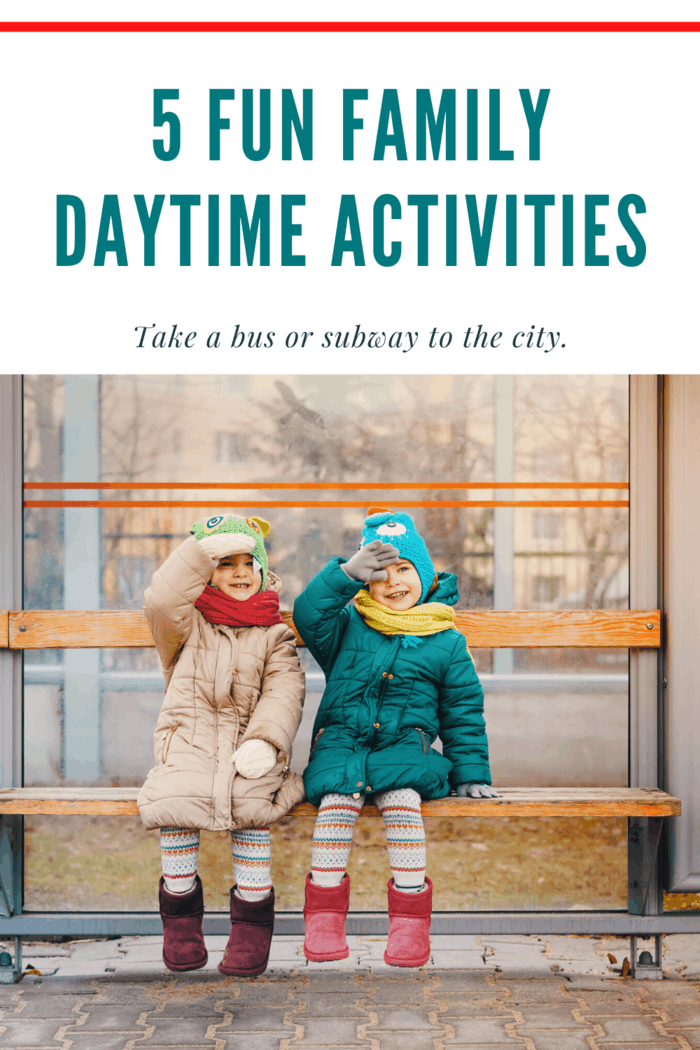 Sign up for a class.
Doing arts and crafts or even a little cooking can be fun at home, but it can be even more exciting if you're learning by a professional instructor.
There are a lot of classes that offer lessons to people of all ages.
Whether it's a class to learn how to make pottery (you may be able to find information on the Contemporary Ceramics Studios Association website) or a course that can teach both you and your child how to make cupcakes, consider committing to that once a week for a few weeks.
It's a worthwhile investment.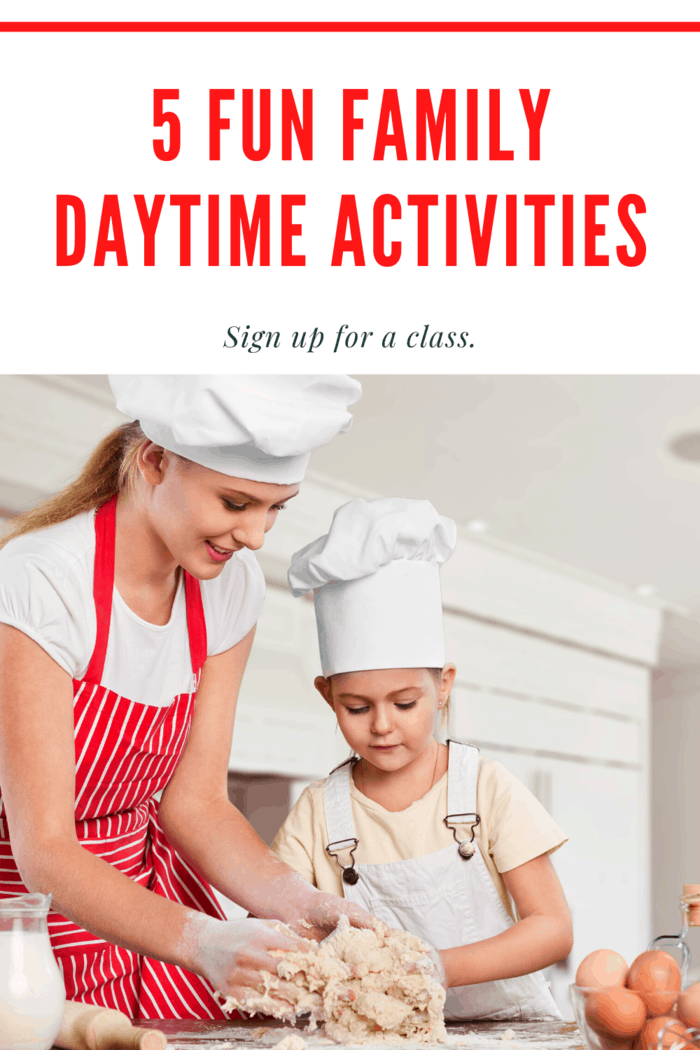 Have an "unplugged day".
Our kids are definitely growing up differently than we did. Aside from all of the television and computers that are at their disposal, many of them also have smartphones.
Yet no matter how much entertainment technology provides, there's still something to be said for going outside and playing some kickball or Hide-N-Seek.
That's why we feel that it's important to have your kids participate in an "unplugged day" a couple of times per week.
The sunlight, fresh air and quality time they can spend with you will make it better than just about any kind of program or video game. Enjoy!
We hope these Family fun daytime activities for your whole family to participate in become some of the best memories and inspire more fun activities for your family.