Landscaping transforms a vacant lot, patio, or backyard into a beautiful and functional space. A beautiful backyard is perfect for family gatherings, relaxation, and entertainment. A well-designed landscape can add value to your home while creating a comfortable, safe, and relaxing place.
Here are some of the best tips for designing a beautiful garden and lawn: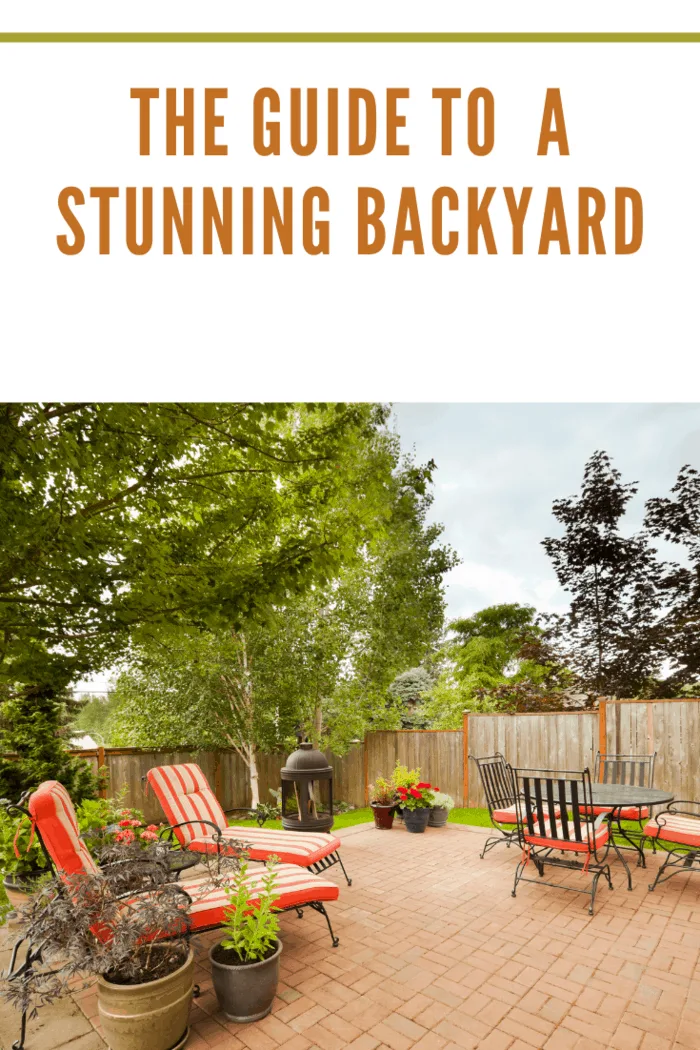 1. Look For And Use Mulch Alternatives
Aside from providing sunlight and water to the plants in your backyard, mulch is also vital to their health and growth.
Mulch is vital because it retains moisture, keeps the soil cool, suppresses weeds, and prevents plants from freezing in the winter.
If you want your landscaping to flourish, look for and consider using mulch alternatives.
This is a must, especially if you're planning to create a stunning backyard with a limited budget.
Mulches are available in almost all plant nurseries, but buying this supply regularly can cost you a significant amount of money.
You can try out making and using the following low-cost mulch alternatives:
Grass clippings:
Instead of throwing grass clippings from your newly-mowed lawn, spread them into your flower beds.
Grass clippings contain high levels of nitrogen, a nutrient essential for the growth of your plants.
Leaves:
Dried leaves can also act as mulches because these contain nutrients that plants need to remain healthy.
Compost:
If you've already been collecting scraps for your compost at home, make the most out of them by using them as your mulch.
Just ensure you're only using the right amount of compost because putting too much can heat up your plants and cause damage.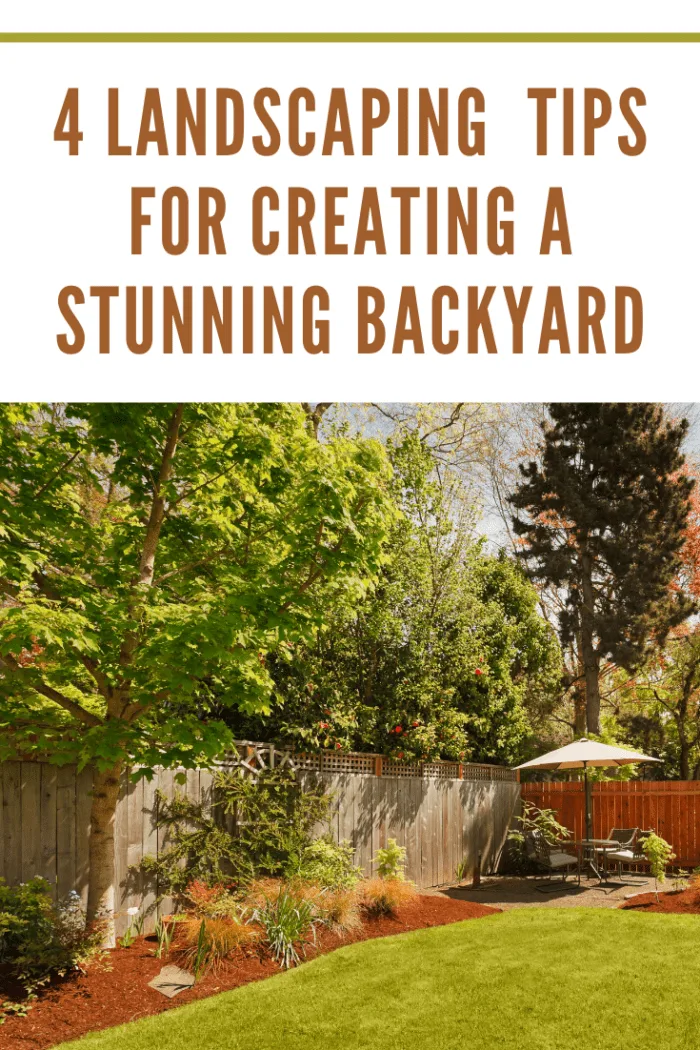 2. Repurpose Old Tires
It's common for homeowners to plant on the ground of their backyards directly.
This is especially true if homeowners have spacious properties.
But, if you're looking for ways to make your landscaping stand out, why not use old tires rather than plant all of your flowers on the ground instead?
Repurposing old tires is a great way to add pops of color to your landscape and make your backyard more unique. Aside from being an eco-friendly project, old tires are inexpensive and easy to find.
There are many ways you can use old tires to create a stunning backyard, and you can start by following any or all of these hacks:
• Stack different colors of tires to create decorative planters.
• Create a hanging planter using old tires by filling half of it with soil and then attaching it to your fences or walls.
• Add a man-made garden to your backyard by using several old tires as your base.
3. Consider Vertical Gardening
While some homeowners have enough resources to afford spacious properties, others can't. If you belong to the latter, fret not because there are still many ways on how you can landscape your backyard, no matter how small the area is.
Another way to create a stunning backyard is by creating a vertical garden (WikiHow). As the name suggests, this kind of garden will require you to utilize vertical places by putting your plants on your walls or letting them hang using old plastic bottles.
If you don't have any idea how you can start your vertical garden, the following tips can come in handy:
• If you have old ladders at home, place some terracotta pots on them to create a rustic vertical garden.
• Collect used cans around your home, paint them in bold colors, and drill holes at the bottom. You can use these cans as pots for your plants and then hang them using wires.
• Transform your fences into a vertical garden using wood screws and pot hangers.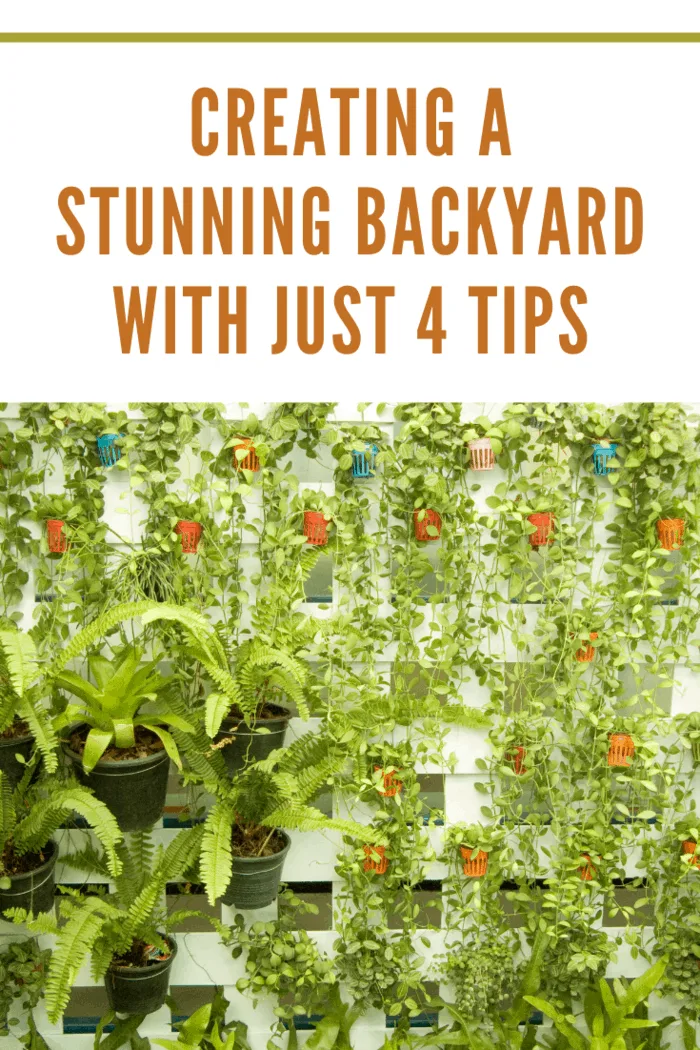 4. Plant A Tree
It's common knowledge that trees can provide countless benefits for your health and to the environment.
For one, trees can clean the air as they can filter or remove pollutants present in the environment.
If you want to create a stunning backyard, plant trees.
This is one of the most inexpensive landscaping projects any homeowner can take on.
You can easily plant trees by using a few digging tools, adding mulches, and investing in high-quality tree seedlings.
It's Easy When You Know How
Your backyard is one of your property's most visible areas, so you should exert effort to ensure that it looks good.
As a homeowner, you should strive to leave a positive impression through your home's exterior, not shoo away people from entering your home.
If you don't know how to create a stunning backyard, let this article help.
As long as you follow all of the tips presented in this article, you won't have any problems improving your landscaping and backyard!