Bread has been around since ancient times. Archaeologists found breadcrumbs made with wheat, barley, and plant roots in the Black Desert in Jordan, dating back 14,600 years. Also, grinding stones about 30,000 years old have been found in Europe and Australia.
Another interesting find is a slab of artwork from the 4th dynasty showing Egyptians seated at a table with slices of bread. In fact, conical loaves of a bread-like substance were commonly found buried with the dead in the 5th dynasty as grave goods. Also, paintings found in pyramids show that the dead were buried with loaves of bread for nourishment in the afterlife.
What is so special about bread?
The cultural significance of bread is well-known as we have all seen baskets of rolls at dinner tables and biscuits for breakfast all over the world dating back to ancient times. Bread has also been part of religious ceremonies like Holy Communion and Passover. Today, we still use it in almost every meal, and it comes in many types, flavors, and sizes.
4 bread recipes you have to try
Besides using sliced bread for sandwiches, tortillas for tacos, and rolls for dinner tables, bread has many other uses. It can be used as a meal, a bowl, breadsticks for pasta, or even a cake. You can do just about anything with bread, and there are thousands of recipes. We want to share our favorite four recipes with you.
Cheddar Cheese Olive Bread
If you have never tried olive bread, this is where you should start. This loaf is stuffed with black olive bruschetta spread, sharp cheddar cheese, and minced garlic, then topped with mozzarella cheese. The bread is fluffy and soft but mixed with melted cheese and so many flavors, you can use it for an appetizer, part of a meal, or make some amazing grilled cheese sandwiches with it.
Many people do not make homemade bread because they think it is hard, but this is an easy recipe. All you have to do is mix yeast with water and sugar, add it to flour and salt, and let it rise for one to two hours. After kneading and making it into a circle, top it with black olive bruschetta spread, then add a layer of garlic and cheese before rolling it, baking it, and topping it with mozzarella.
Bread Bowls
You may have had soup or salad in a bread bowl at a restaurant and loved it, so now you want to try and make it yourself. Or maybe you saw it on your favorite food channel show. No matter where you saw this before, once you make this delicious comfort food, you are going to want to serve everything in it.
They may look fancy, but these are incredibly easy to make with this bread bowls recipe. All you have to do is make a large roll, cut off the top like a pumpkin, and scoop out as much of the inside as you need to serve whatever it is you are serving. Fill it with soup and use the bread as a dip or make some dip and put it in the middle for a fun appetizer.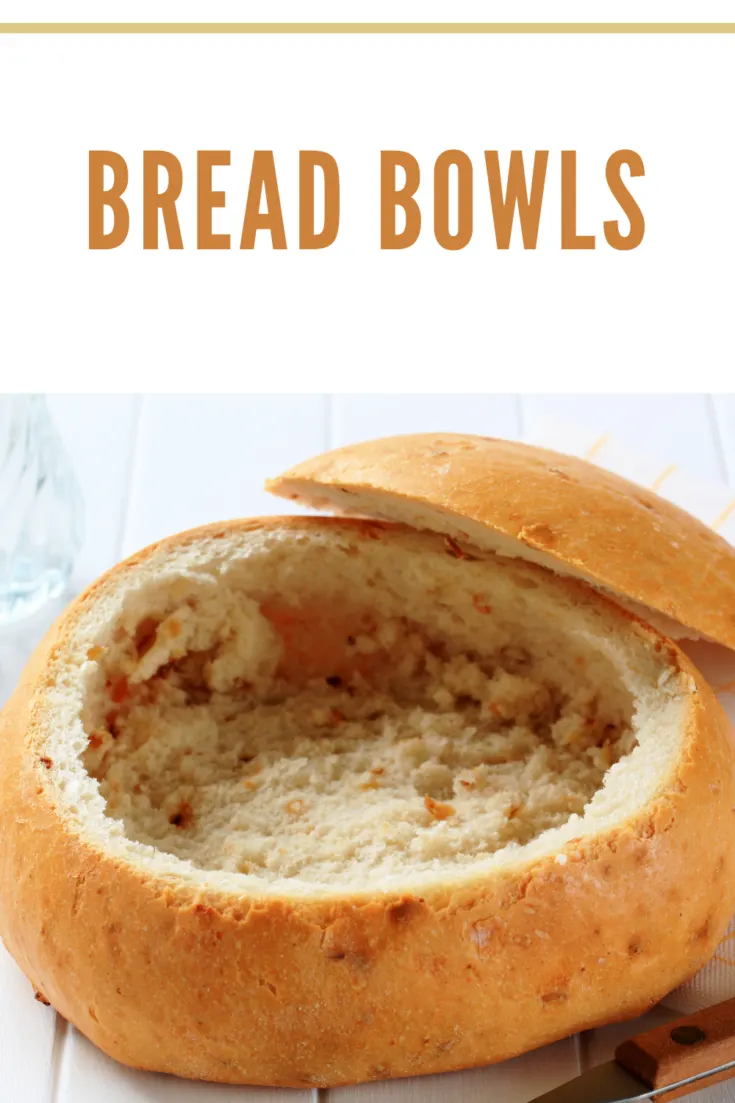 Beer Bread
This soft and savory beer bread is made with your favorite kind of beer, and it only takes about an hour with seven ingredients. And there is no yeast involved because the yeast is in the beer! This is so easy anyone can make it. Start with flour, baking powder, salt, white and brown sugar, and a can of beer.
Mix all the dry ingredients together before adding the beer and stirring it until it is all combined. Pour it into a greased loaf pan and pour melted butter on top. Bake for 55 to 60 minutes or until a toothpick inserted into the middle comes out clean. Then let it cool in the pan for 10 to 15 minutes. That's it! The easiest bread you will ever make.
Instant Pot Bread Pudding
With this bread pudding recipe, you just toss everything in the instant pot and turn it on. There is no waiting for it to rise, no yeast, just mix, seal, and wait. You do not have to use yeast or wait for it to rise because you are using cubes of bread that is already made. You can make it yourself or just buy some brioche bread from the bakery.
The secret to the great flavor in this bread is the rum. You will be soaking the fruit in rum for about 15 minutes for the delicious rum flavor. Then, make the custard with the wet ingredients and spices before mixing it with the bread and nuts to soak for an hour. After, transfer it to the pan and put the pan on a trivet in the cooker with one cup of water and cook for 30 minutes.