The home is not just a place you have worked hard to afford but also where you live, so it is important that everything inside it is well protected for peace of mind and relaxed living. For example, by a good strong, and waterproof roof being fitted, and by added safety equipment and security devices installed within our home, too. With this in mind, let us discover 3 simple ways to protect your home.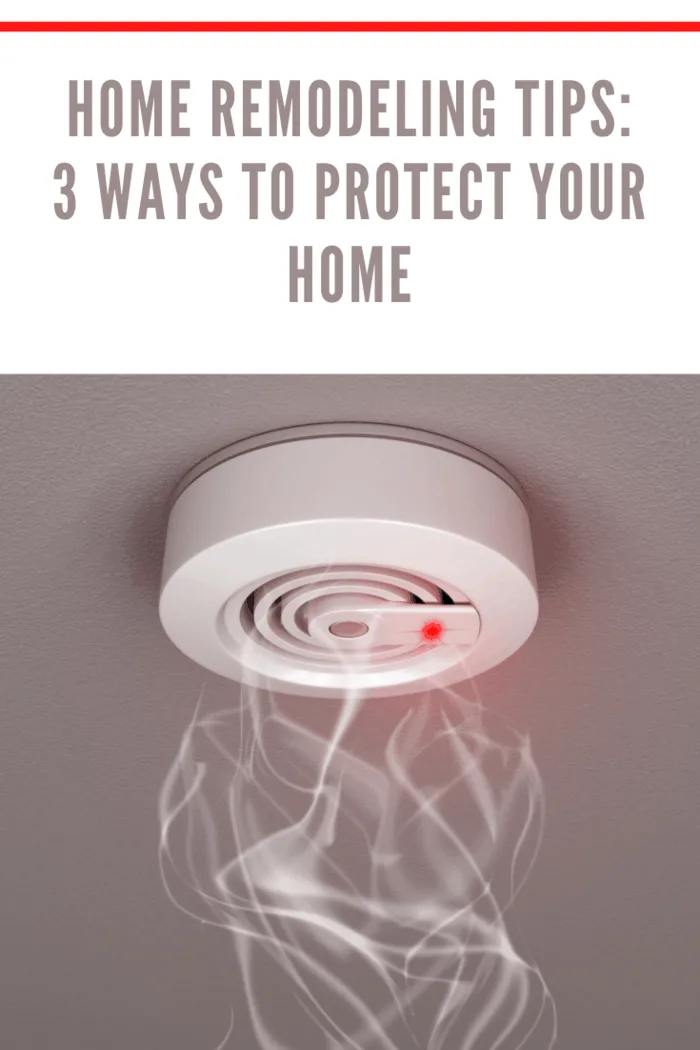 A Good Roof
When building a new house, the roof is taken care of, but an old property can be in a sorry state. As a material, asphalt shingles are a popular roofing material that is often chosen because of how cost-effective it is without a property owner needing to compromise on protection. The types of roofing materials that will last the longest include concrete, slate, or clay tiles. In hot climates, lighter or terracotta tiles are often used. Light-colored roofs will take away the sun's rays, but in contrast, darker-colored roofs will absorb the heat and transfer it into the house's rooms. This is something to bear in mind when discussing your roof choice with a roofing contractor.
To repair a roof rather than replace it, roofing contractors generally renew or replace the metal flashing around dormers and chimneys. Dormers are roofed structures, often containing a window that vertically projects from beyond a pitched roof's plane. Their work can also use a caulk gun to reseal joints with roofing cement. If you do not have a head for heights, this is always best left to a professional, who will identify all the leaks for you and seal the necessary areas.
Smoke Detectors
Smoke detectors are invaluable to warn of smoke resulting from something in the house that is on fire, rather than just toast burning. Lifesaving, even. It has been reported that smoke alarms were not present in 40 percent of home fire deaths, suggesting that many of these could have been prevented if a smoke alarm had been fitted. The batteries inside them can last for years and a button can be regularly depressed to test that they are still working correctly. Another essential detector for those with gas appliances inside their home, is the carbon monoxide detector. Unlike natural gas, which has additives put in so you can smell it, carbon monoxide is an odorless gas, which, if inhaled in any quantity, perhaps in small quantities over a period of several months due to a faulty gas boiler, can be life-threatening.
For more information on smoke detectors, see Wikipedia.
Secure Doors
Security in terms of protecting your home from theft or unwanted intruders comes in the form of security door locks. Different types of door locks include doorknob locks, hand levers, barrel bolts, deadbolts, cam locks, and chain locks. There are many types to choose from. In this order, some of the most challenging locks to pick are the Master Lock Speed Dial 1500iD, ASSA Abloy Proec2, Evva MCS Gen 2, HYT Chain Key Lock, and the Banham M2002. Overall, the Kwikset 991 Juno has the highest ANSI Grade 1 in relation to residential security. It is also simple and convenient to rekey these locks to maintain security. The combination set will include the doorknob and a single-cylinder deadbolt to fit.
So, in summary, there are quite a few unique ways to secure your home. None is more important, though than the roof above you, which keeps you dry and all the contents inside your home safe and secure.