The bathtub is one of the most used places in the house. You definitely don't want to use a dirty bathtub. We have come up with a few tips to ensuring you clean your bathtub effectively.
In case it gets complicated, you can get professionals to do the cleaning.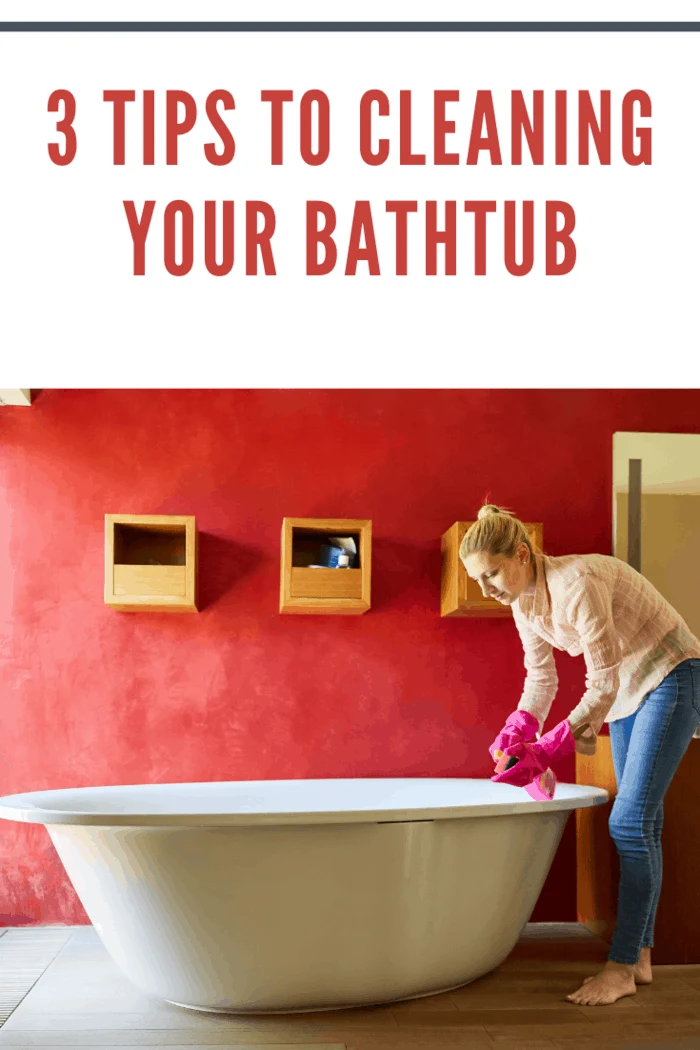 ● Perform a thorough inspection
Before you start anything, inspect your bathtub from corner to corner. The inspection process has a lot of detail in it.
First, inspect your supplies. These could be bottles, wrappings, or other packaging; make sure you check under them. This is because these supplies are rarely moved. This can be a ground for dirt or rust since water gets trapped underneath them. Some wrappings may also be punctured, which causes leakages. Consequently, any leakage, especially for bleach, may corrode the bathtub.
Check on the curtains. We often hardly check on the curtains when we clean our bathtubs. Curtains may be a big hiding ground for germs and dirt. Because of their dump state at most times, algae may start to form if not checked. Also, check on the curtain rods. Most of them, made of metals, rust due to the environment they get exposed to.
Also, during your inspection, check on your drain. The drain attracts a lot of dirt since it is the only exit for water. You may remove the drain cover and check underneath it when doing your inspection. You'll get a lot of soil, soap residue, or algae. The algae may spread to the rest of your bathtub and bathroom, which is not what you want for your home.
Moreover, check for mold. When doing your inspection, ensure that you look for any signs of mold. suggests Powered By Pros. There are a lot of ways of identifying mold in your bathtub. A major way that shows signs of mold in your bathtub is its effects on your health. You may experience a running nose when bathing or fatigue, which are common signs. Do not leave any stone unturned when inspecting for mold.
Lastly, check for hair residues. You probably do your hair in the bathroom. In the process, a lot of hair falls off. Frequently, you'll forget about any hair droppings residue once you've rinsed your hair. So, inspect for any hair which may cause your drainage system to clog.
Worried about the unwanted holiday season clean?
Worry less; there are a lot of cleaning service providers who can do that for you.
Inspection services give you the right feedback, which you can use before you start cleaning.
● Prepare all your supplies.
After you've done your inspection, prepare all the supplies needed. When it comes to supplies, a lot is required too. You must ensure that you have the correct supplies for your bathtub and your safety.
However, when getting these, be aware of the materials used in your bathtub. Bathtubs contain fiberglass, porcelain, acrylic, ceramic, stone resin, cast iron, cultured marble, copper, or wood. Knowing the material will help you in choosing your supplies. Below is a list of recommended supplies.
Gloves.
Safety first, nobody wants to get infected, so ensure that you have a good pair of plastic gloves. Gloves also prevent you from getting harmed by detergents that contain harmful chemicals.
Broom and dustpan.
Before doing anything, you need a broom and dustpan to sweep off any loose dirt that doesn't need much work.
Mop.
Mops will help you when there are unreachable places in your bathtub or you have back problems.
Squeegee.
A squeegee removes excess moisture from the tub.
A hard brush.
For toilets, we use toilet brushes; for a bathtub, you may use a hard brush, which may help you remove any stubborn stains.
Disinfectants and soap.
This is to kill any germs and remove stains.
More supplies include:
Multi-Surface cleaner and a lint-free rag
Spray cleaner
Disposable wipes
Masks: for extreme conditions
● Do your cleaning systematically
Before you begin, know the order of how you will do the cleaning. You may decide to start from anywhere. But this is not advisable. Start cleaning from the most difficult areas like mold-infected areas. After every process, disinfect the cleaned areas to reduce infection risks.
You can begin washing your bathtub from the inside, then the outside. Here, you will not interfere with places you cleaned before. The cleaning order will help you know where to start and where to finish. Also, you'll know the supplies you need.
Conclusion
When cleaning your bathtub, ensure that you don't leave anything behind. This will reduce your chances of getting infected and leave your bathtub sparkling.