Owning a home can come with many different obstacles over the years. One obstacle is drain problems. Dealing with drainage issues probably isn't at the top of your to-do list. However, ignoring the problem can only make things worse. Especially when it comes to cost and repair in the long run. The things that go down the drain should stay there, but unfortunately when issues with drainage occur it can cause complications in many different areas. If you're not sure what to look for here are 3 signs showing you, you may have drainage problems.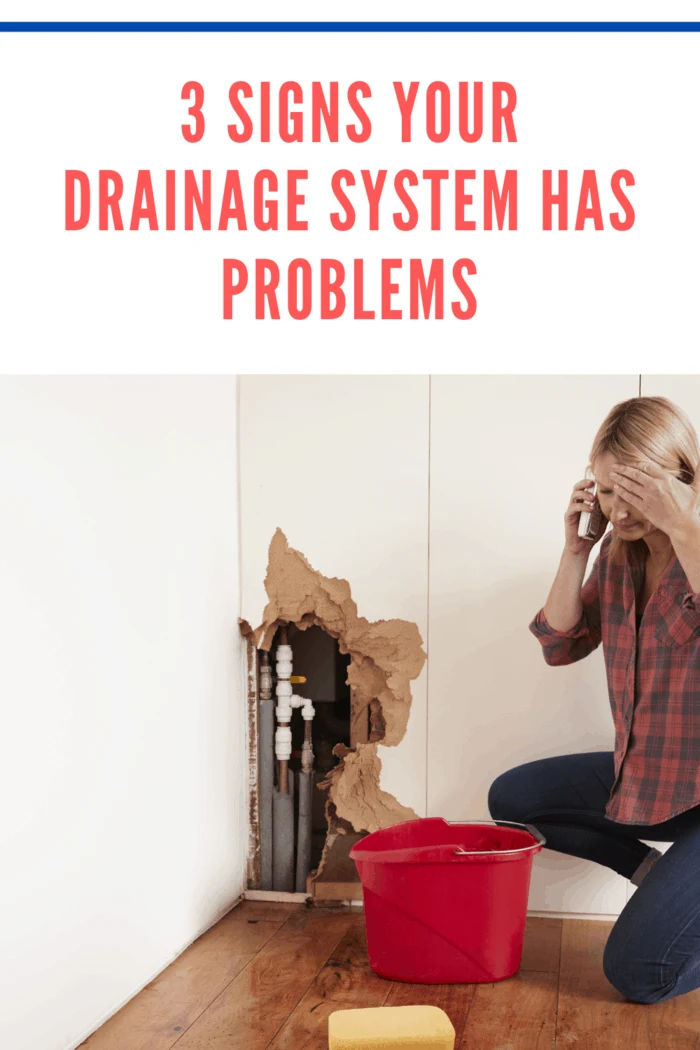 1. Standing Water
Standing water in any location of your home or yard is a sign your drains are blocked. Sometimes it can be something very simple to fix the issue. The cause of standing water means your drain system isn't evenly channeling water. This shouldn't be ignored. Standing water often causes more damage to your property by warping wood and flooring. It can also cause issues with mold growth which can be harmful to your health. A simple pipe replacement can help you avoid damage caused by standing water.
Often times a slow draining sink is seen more as an inconvenience rather than an actual issue. Water pressure can build up when it can't flow as designed. The buildup of water pressure often forces a leak which can worsen with time and damage other parts of your home, especially when the leaks occur underground or in other unseen areas. Luckily some fixes are not too difficult and aren't as costly as you may think if you get to them earlier. You can check out this British online builders merchant for any pipe or drainage supplies you may need. It's always best to catch these problems before they worsen.
2. Water Damage
Water damage is a major sign your drainage system may have a problem. Especially if you're the second homeowner or renter, warns hamptonroadspropertyowners.com. It's easy to assume that the water stains were fixed and the visible damage is just what's left of the prior issue. However, water stains aren't always near standing water which can be tricky to identify. If you're located in an area with a fluctuating water table, you might see the stains but never see the water itself.
For ways to spot moisture and understand your water table, this checklist will come in handy. Even peeling paint can actually be caused by water damage. So, it can easily be misdiagnosed. Water stains aren't always easy to spot. In addition, if you haven't had drainage issues before it can be common to overlook a problem. Most damages result from months of being neglected. Doing your best to spot water damage can help you solve the problem before it's too late.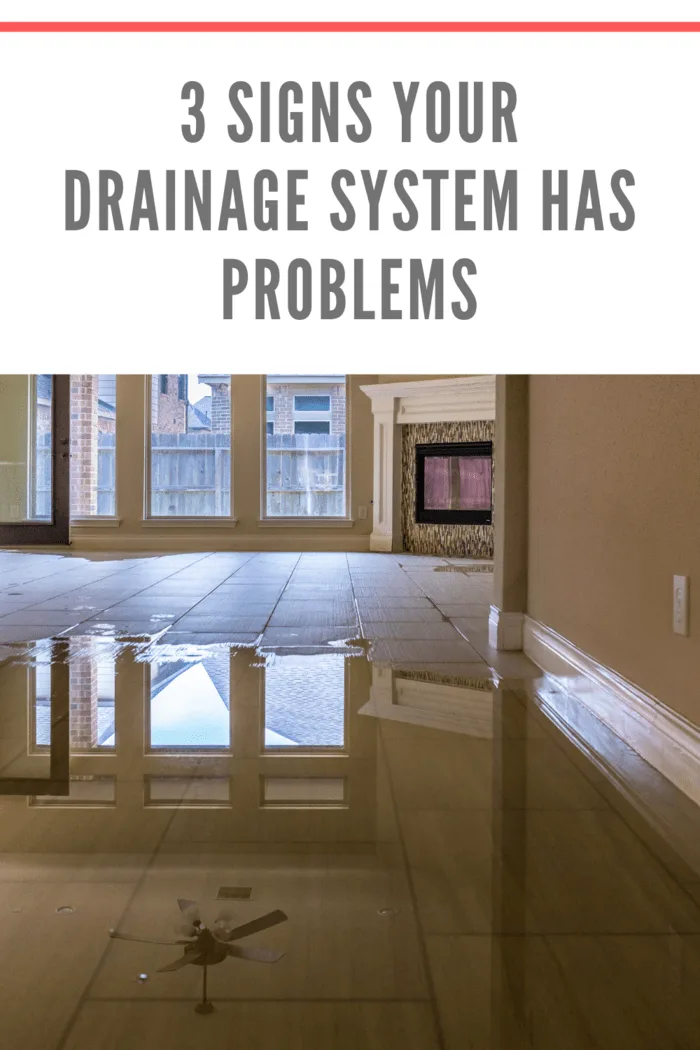 3. Mildew
Mildew is another side effect of a drainage problem. It can smell or be seen in areas that are prone to moisture. Mostly common in your shower, but if mildew is seen in bedrooms, closets and your garage then it's likely your drainage system isn't working to its full ability. Sometimes roof leaks can even be the culprit.
Since they're not easy to identify, be sure to check the crawlspace or any areas you wouldn't expect to have mold. The goal is to save yourself remodeling costs by catching problems sooner rather than later.
Mildew can also accumulate on your furniture, and often it's not because of moisture in your home but the storage facility you purchased it from. This article can help give tips to remove mildew and mold from your home. If your home is a breeding ground for mildew then chances are there's a surplus of moisture. Mildew and other types of mold thrive in dark moist areas. And faulty drainage systems are often the culprit of excess moisture in your home.
Takeaway
To sum things up, drainage problems aren't always the easiest to identify. And when they aren't taken care of ASAP, serious problems may occur. Standing water, water damage, and mildew are the 3 main signs your drainage system has a problem. It might not always be easy to identify the problems, but without some investigation, major problems can arise. The goal is to stop the problems before they get worse to save on home and repair costs. Most of the issues may seem minor, but they can grow exponentially leading to broken pipes, flooding, or serious structural damage to your home. It's always it's better to take preventative measures when it comes to your home. Do you suffer from poor drainage issues?