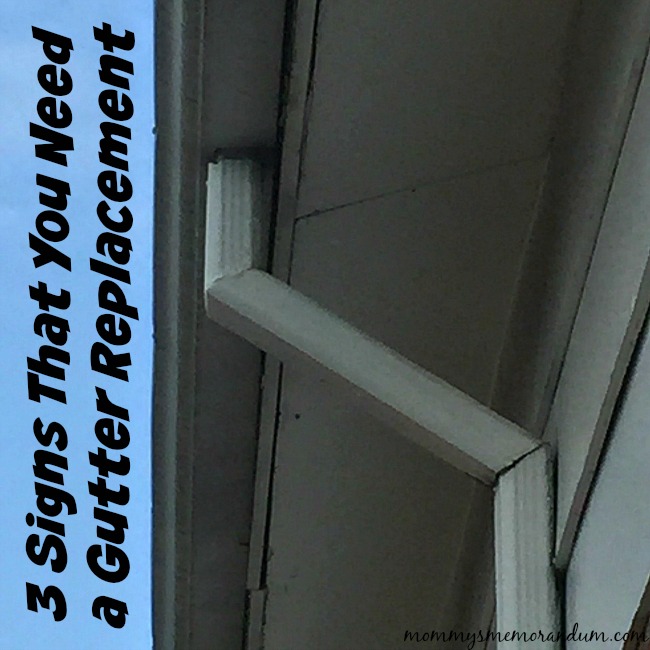 3 Telltale Signs That It Is Time for a Gutter Replacement or Cleaning
Gutters are important parts of the home's drainage system. They channel water from the roof surface through downspouts to the drain system. At times, homeowners tend to forget they need to inspect and clean their gutters. This is understandable considering that gutters are located up at the roofline, and you may not know what is happening inside them unless they are leaking water, or you have taken a trip up there. Regular gutter cleaning keeps them free of debris that could block the smooth flow of water.
Gutters that are often cleaned will help keep water away from vulnerable parts, such as the windows, doors, walls, and foundation. Even if you clean gutters regularly, it will reach a point where they need repair or replacement. But how do you know it is time for a gutter repair or replacement? Look out for these 3 signs of gutter replacement or repair.
Presence of cracks or splits
At first, cracks and splits will appear small but with time, they will widen and expand. The weight as well as the movement of water will create weak areas in your gutters that may begin leaking water. When this happens, know that the shingles, foundation, and walls will be in trouble.
Water collecting near the foundation
When you see water or signs of molds and mildew in the foundation, this could be due to the problems with your gutters. Gutters are made to keep water away from the foundation and other parts of the house. Therefore, when they are clogged or damaged, they will allow water to pour and collect next to the foundation. The increased moisture creates the right conditions for growth of molds and mildew.
Gutters that are sagging or pulling away
Among the easiest ways, you can tell if your gutters need repair or replacement is if they sag or pull away from the roofline. You don't need to use a ladder to inspect the gutters to see whether they are sagging or pulling away. This can easily be seen.
When you see gutters pulling away or sagging, it means that they are experiencing excessive weight, or they are full of water. The weight may also be due to debris such as twigs, flowers, leaves, grass, or seeds that have collected inside. An inspection is required to determine what could be causing the gutters to sag.
While some of the signs could be visible without having to climb to the roof, others may require that you use a ladder to examine the condition of the gutters. It is, however, not advisable to climb at the top of your building or repair gutters because, in addition to safety issues, you may not be able to repair or replace your gutters properly.
Improperly fitted gutter can cause a lot of damage to your home. That's why a professional hand is needed to help repair and replace gutters. Learn how Gutterboy can help in gutter cleaning or repairs in Sydney by visiting http://gutterboyguttercleaningsydney.com.au/.