When deciding on your career path, the idea of nursing may cross your mind. It is not an easy role by any means, but for some, it's a career that they wouldn't change for anything. Whether you are already in a role or you're fresh out of college, here are twelve reasons you should consider becoming a nurse.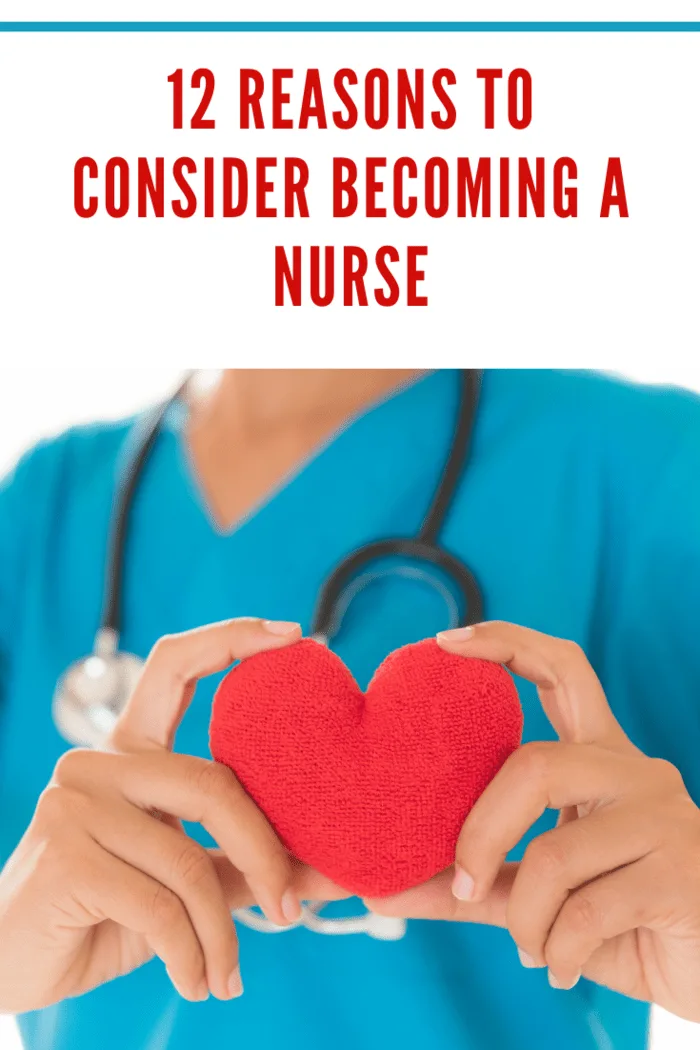 1. The Job Security
Nurses are always in high demand, especially the higher up roles. With the number of seniors and the aging population, nurses will be needed for a very long time. Job security is a massive factor when choosing a career, especially with the potential of technology taking over some roles, but nursing is a career that will stay put.
2. You Will Make a True Difference
Not everybody goes to work each day, knowing that they are making a positive difference in the world. With nursing, you know that you are positively influencing the world, making it one of the most rewarding careers you can pursue.
As a nurse, you will tend to many patients throughout the day, helping vulnerable people recover. While doctors and other medical workers also attend to patients, nurses provide a crucial role in patient care. Click here to learn about the effect of nurse practitioners on healthcare.
3. You'll Gain Respect
Caring for others is admirable, and other people see that. Many will instantly respect your work when people find out you are a nurse. Most people have had to see a nurse or know someone who has needed a nurse during their lives, so they will understand the importance of your work.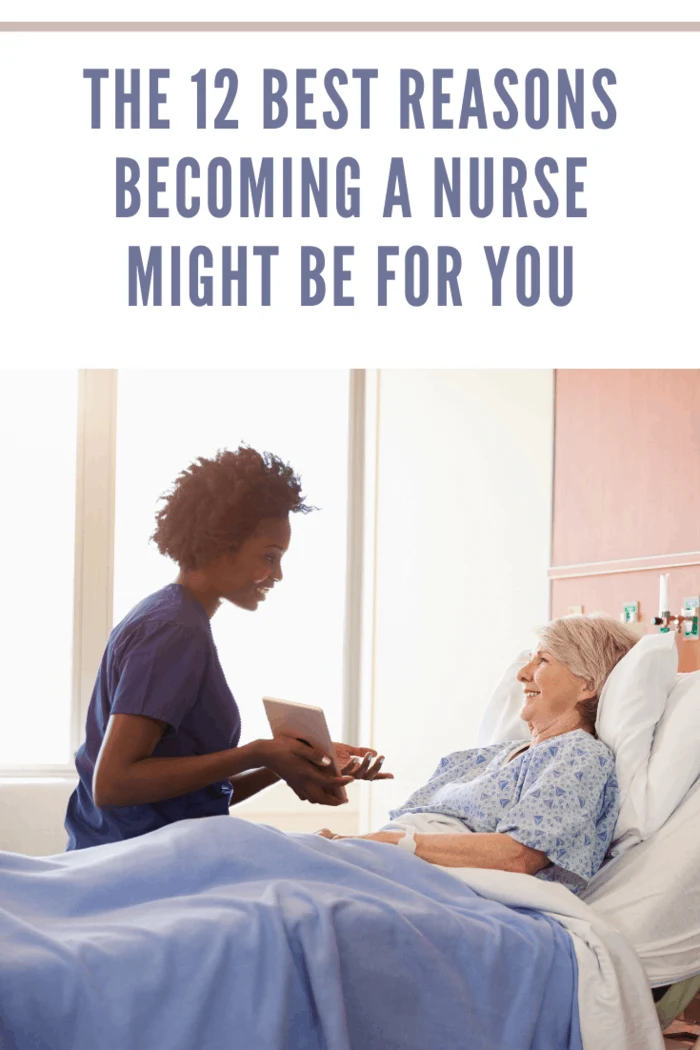 4. The Number of Opportunities
Becoming a nurse isn't always the end goal. While being a registered nurse is an excellent career choice, you can pursue other areas once you have your license. Even if you've been a nurse for fifteen years, you still have the opportunity to gain more qualifications and specialize in a new area.
Some nursing specialties include:
♥ Family Nurse Practitioner
♥ Nurse Midwife
♥ Nurse Anesthetist
♥ ER Nurse
♥ Critical Care Nurse
5. You Will Never be Bored
A career in nursing is engaging, so it is perfect for those who dislike boredom. If you're a person who is bored in your career and you feel like you're not being challenged enough, then nursing could be for you.
During a typical day, nurses see a variety of patients, all with unique personalities and ailments. When people say every day brings something new in nursing, they're not wrong!
6. You Care for Others
One of the biggest reasons people go into nursing is that they truly care about other people, so it could be your perfect role if that sounds like you. Nursing is about helping the vulnerable, and many people gain happiness and fulfillment from providing that essential service. (Psychological Science)
7. The Patients
Nursing isn't always easy, but sometimes, the best part about the role is the patients. As a nurse, you see many people each day, with many of them bringing a smile to your face. The ability to improve somebody's quality of life while hearing their jokes and life stories is extremely special and unique to the medical world.
While there will always be problem patients, the kind ones outweigh them and will always be there to brighten the day.
8. Patience is Your Forte
Being a nurse takes a lot of patience, especially when dealing with difficult patients (Well and Good). Not everybody has the level of patience needed to be one. If you are someone with high levels of patience and can deal with difficult people with grace, then you would make an excellent nurse.
9. The Friendships
Nurse friendships are special, says Nurse Labs. When you work under pressure with the same people every day, the bond you make is stronger than any other. Your nurse friends will be there for you to rant to, to take over a difficult task, and to go to lunch with you when you need to get out of work for a while.
If you are an aspiring nurse, then make friendships as soon as you enter nursing school, as they will be a crucial part of your success. Nursing isn't a solo career – you need others around you to push you forward. In the end, you will be left with a group of people who will be there for you through thick and thin. While gaining friendships isn't a common motivator for a career, it is another reason why you should consider pursuing nursing.
10. You Have Drive
Nobody will tell you nursing is easy, but if you have what it takes, it is fulfilling. If you have endless amounts of drive, then you could be someone who thrives in a nursing career. On the days when others feel like giving up, you will push through and show that helping others was always meant for you.
11. Flexible Shifts
Due to nurses being needed at all hours of the day, you'll have flexible shifts. Flexibility is a lifesaver for many people who cannot find roles that allow them their weekdays off, especially if they have children. For many, flexibility is a huge pro of a career, and nursing is one that has it.
12. The Variety of Work Environments
Nurses work in various places, so if you love the idea of nursing but don't like spending time in hospitals, you can still pursue the career.
Places nurses work include:
♥ Care Facilities
♥ Schools
♥ Universities
♥ Hospitals
♥ At Patients' Homes
♥ Sexual Health Clinics
♥ Doctors' Offices
The choice of work environment is a huge positive, especially if you prefer to work close to home, as you will have more options.
Deciding to become a nurse isn't one you should jump into, but it is a decision that results in a rewarding career for many people.