I love candles. They add fragrance to my home and allow me moments to just relax. I enjoy the flickering light from the candle wick and the beautiful containers and colors. To me, a candle is versatile home decor!
These days I'm singing praises for Village Candle. With traditional scents and some really unique scents there's something for every home, every occasion and every mood.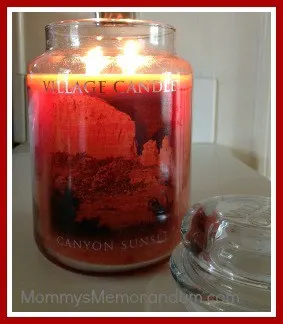 For my home I chose Canyon Sunset. Aromas of orange, mandarin, jasmine, lavender and clove with notes of cedar wood and patchouli make this candle one of my favorite scents. It's not heavy, but a nice blend that seems to whisper the various aromas. Canyon Sunset is part of their OUTDOORS fragrances.
The glass container can be re-purposed once the candle burns out. It may take some time as I've been burning mine daily for six days and it's still got lots of burning left. Village Candles are offered in both 14.5 and 22.5 ounce varieties. They are hand poured and I found the shipping to be meticulous in packaging and quick. It is also a personal experience with their shipping as they track the weather and zone shipping to ensure safe arrival of  your candle.
My experience with this candle makes Village Candle one of my favorite brands with their presentation and high-quality. They offer a variety of fragrances from Balsam Fir to Brownie delight making it a gift or accessory in any room. The fragrance is subtle, not overpowering and lingers.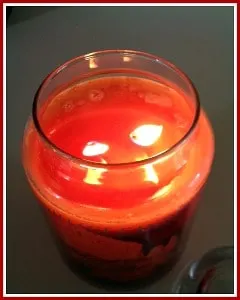 Village Candles premium candles even offer two candle wicks. It's absolutely a better experience. Village Candle pioneered Dual Wick Technology for use in their large candle because  two wicks offer three significant advantages over single wick designs.
CLEANER BURN: Village Candle designed special small diameter wicks that burn more efficiently than the larger wicks found in single wick candles. It gives the user a better, more efficient and less soot experience.
MORE EFFICIENT: Village Candle offers Dual Wick candles where  users will notice the candle burns the same rate as single wick candles. Two wicks burn the wax so completely that there is little left in the bottom of the jar…more bang for your buck!
DOUBLE THE AMBIANCE: Burning a Village Candle Premium Round candle will give you twice the reassuring glow of a single wick candle. Two wicks also emit more of the fresh, inviting fragrance and you get twice the ambiance in the same space.
Mother's Day is just round the corner. A Village Candle would be a great gift for Mom or for anyone.
You can enter the Mother's Day Photo Contest by Village Candle  where three winners will each win TWELVE (12) 26 oz. Premium Round Village Candles of their choice!
We have our own giveaway, where SEVEN (7) winners will each win a Village Candle in the scent of their choice!
US only
Ends 5/10
a Rafflecopter giveaway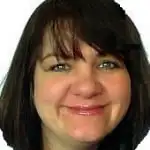 Julee is a quirky, dorky, North Carolina Transplant with an appetite to taste the world, meets its desserts and blog about them. When she's not behind the computer you can find her playing with her family, reading a good book, being a Bon Jovi fangirl and celebrating the little things.
Disclosure of Material Connection: I received one or more of the products or services mentioned above for free in the hope that I would mention it on my blog. Regardless, I only recommend products or services I use personally and believe will be good for my readers. I am disclosing this in accordance with the Federal Trade Commission's 16 CFR, Part 255: "Guides Concerning the Use of Endorsements and Testimonials in Advertising.".Julee Morrison

Julee is the writer behind the blog, Mommy's Memorandum. She vents her emotions through flour and butter. While she realizes there are the tried and true endorphin-inducers like exercise, being thankful and eating healthy, she prefers to live in the fast lane: real butter, a new recipe with a gazillion calories and laughing until she sobs…and of course blogging. She's perky, quirky, dorky. A Utah native and NC transplant with an appetitie to taste the world, meet its desserts!