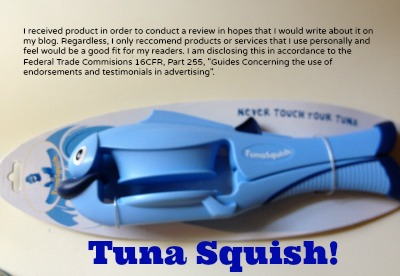 Love tuna but Hate the Smell It Leaves on Hands? We do too. My kiddos LOVE tuna fish on sandwiches, or right out of the can. Sure, they complain it stinks, and remind me over and over after I make tuna fish for them that my hands "smell like tuna". It's gross.
Problem solved.
Meet the Tuna Squish. Never touch tuna again!
It's super easy to use: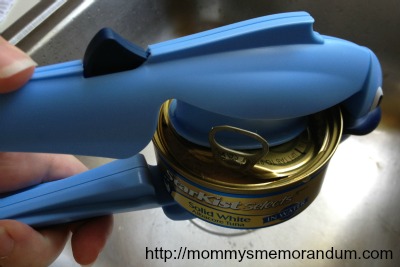 Place an opened can of tuna in the Tuna Squish.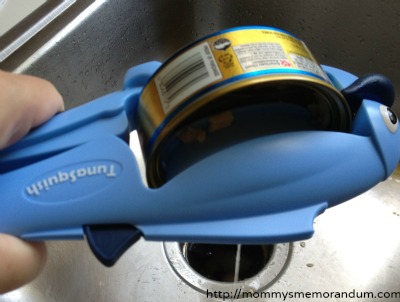 Squeeze the handle closed and turn sideways to drain the liquid.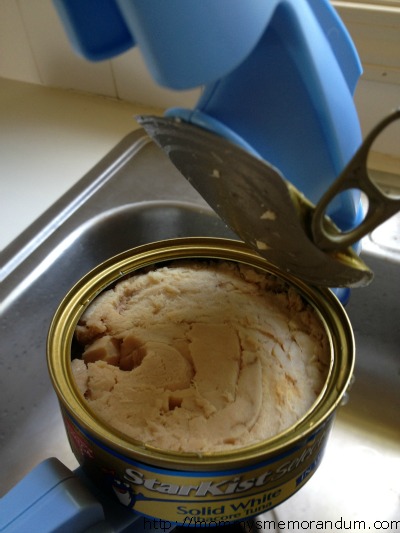 The magnet lifts the lid out of the can when you open the handles.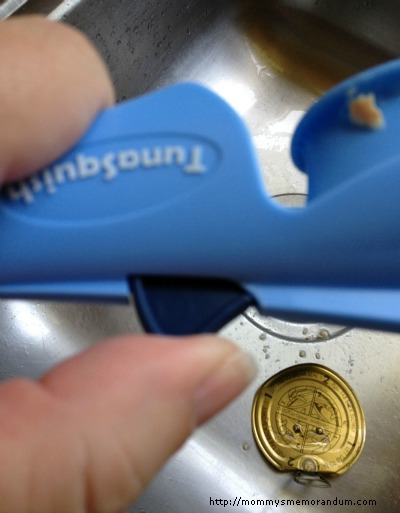 Press The Fin (button) to release the lid into the trash.
No mess. No stinky tuna juice on your hands.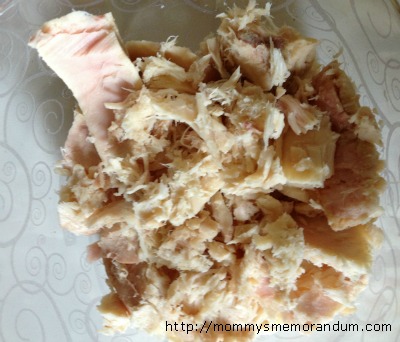 Just well-drained tuna ready to eat or create your favorite meal.
I think it's brilliant. Plus it's very clever, looking like a blue tuna and all!
Here's a video to see the Tuna Squish in Action!
Never touch your tuna again. pick up your own Tuna Squish 
Online
!

Julee is the writer behind the blog, Mommy's Memorandum. She vents her emotions through flour and butter. While she realizes there are the tried and true endorphin-inducers like exercise, being thankful and eating healthy, she prefers to live in the fast lane: real butter, a new recipe with a gazillion calories and laughing until she sobs…and of course blogging. She's perky, quirky, dorky. A Utah native and NC transplant with an appetitie to taste the world, meet its desserts!