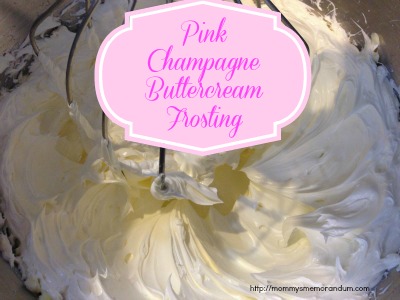 Pink Champagne Buttercream Icing Ingredients: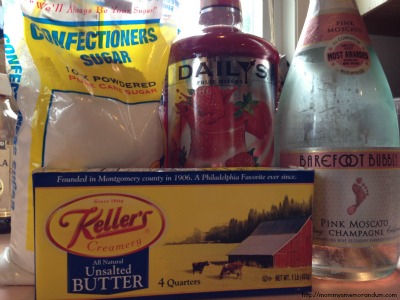 Pink Champagne Buttercream Icing #Recipe
Ingredients
2 cups butter
5 cups powdered sugar6 T pink champagne
2 T strawberry daquirri drink mixer
dash of Karo syrup
Directions
Beat butter on high speed w/electric mixer for 5 minutes. Slowly (while on low speed) add powdered sugar until incorporated. Add champagne, drink mix and a dash of Karo syrup (to add a glossy sheen and help the icing set up) and continue whipping on high speed until light and fluffy.
Transfer to a piping bag with a large star tip and frost cupcakes.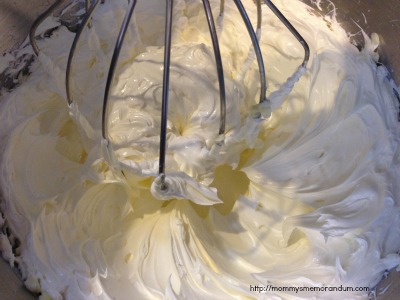 Julee is the writer behind the blog, Mommy's Memorandum. She vents her emotions through flour and butter. While she realizes there are the tried and true endorphin-inducers like exercise, being thankful and eating healthy, she prefers to live in the fast lane: real butter, a new recipe with a gazillion calories and laughing until she sobs…and of course blogging. She's perky, quirky, dorky. A Utah native and NC transplant with an appetitie to taste the world, meet its desserts!