We love the Captain No Beard series by Carol P. Roman. These books are fun reads with exciting illustrations that my children pull of the shelf to read on their own. As a mom, I love that these books have a subtle life lesson. Our favorite Captain sails again in Pepper Parrot's Problem with Patience: A Captain No Beard Story.

In Roman's new book Captain No Beard's crew takes on dyslexia as well as handling emotional situations correctly. It's lessons are managing stressful circumstances to gain better results through compassion and teamwork. This book couldn't have arrived at a better time. Our life has been rather unstable these past few months and I've seen stress strike my children.
As they read about Captain No Beard and his animal crew of The Flying Dragon pirate ship, they welcomed a new crew member. My children have each been new students in a new school this year. As the book goes on Pepper Parrot becomes frustrated while attempting the drills with the others. Not knowing her right from her left, Pepper Parrot grows anxious and throws a temper tantrum when she can't keep up. The crew pulls together and works patiently to help their friend.
This book is a great part of the series and we have enjoyed reading it together and on our own.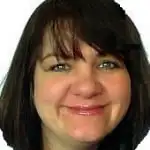 Julee is a quirky, dorky, North Carolina Transplant with an appetite to taste the world, meets its desserts and blog about them. When she's not behind the computer you can find her playing with her family, reading a good book, being a Bon Jovi fangirl and celebrating the little things.
Disclosure of Material Connection: I received one or more of the products or services mentioned above for free in the hope that I would mention it on my blog. Regardless, I only recommend products or services I use personally and believe will be good for my readers. I am disclosing this in accordance with the Federal Trade Commission's 16 CFR, Part 255: "Guides Concerning the Use of Endorsements and Testimonials in Advertising.".Julee Morrison

Julee is the writer behind the blog, Mommy's Memorandum. She vents her emotions through flour and butter. While she realizes there are the tried and true endorphin-inducers like exercise, being thankful and eating healthy, she prefers to live in the fast lane: real butter, a new recipe with a gazillion calories and laughing until she sobs…and of course blogging. She's perky, quirky, dorky. A Utah native and NC transplant with an appetitie to taste the world, meet its desserts!