I've never seen a fudge that called for powdered sugar and no marshmallows… so, of course, being me- I had to make it.  
It was microwave only versus standing over my stove stirring a boiling pot which was pretty nice in the heat.
I like that you can mix up whichever sprinkle colors to go along with whichever occasion you're bringing it to..  I chose company colors to bring it to a safety meeting- but red, white and blue would work well for the 4th of July holiday coming up… 
When the recipe says "stir until chocolate is melted" it translates to "stir until you feel like your arm is going to fall off"…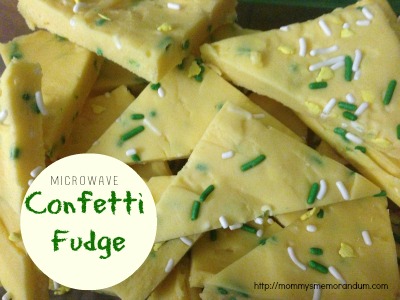 Ingredients: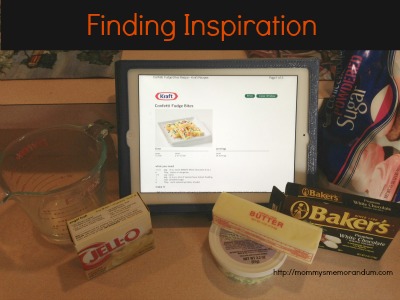 1-1/2 pkg. (4 oz. each) BAKER'S White Chocolate (6 oz.)
6 Tbsp. butter or margarine
1/3 cup water
1 pkg. (3.4 oz.) JELL-O Vanilla Flavor Instant Pudding
3 cups powdered sugar
6 Tbsp. multi-colored sprinkles, divided
Directions: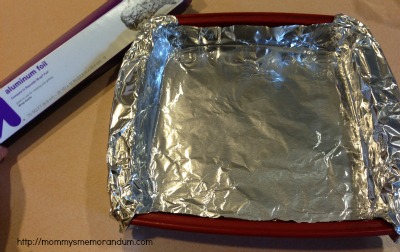 LINE 8-inch square pan with foil, with ends of foil extending over sides.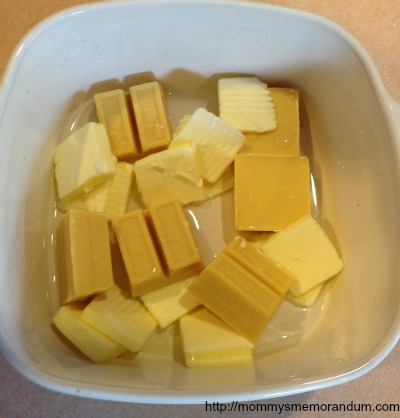 MICROWAVE chocolate, butter and water in large microwaveable bowl on HIGH 2 min. or until butter is melted; stir until chocolate is completely melted.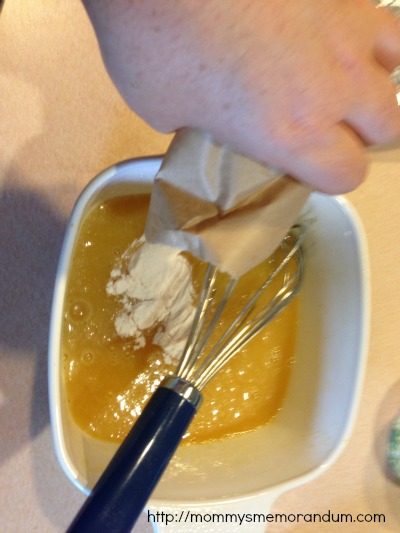 Add dry pudding mix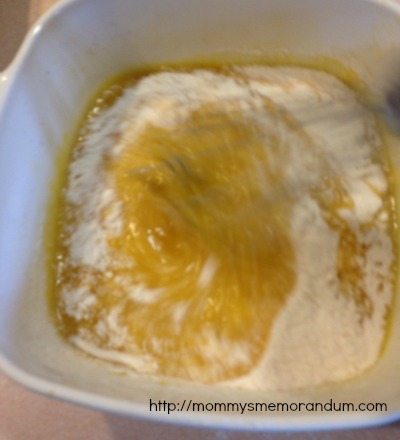 stir with whisk 2 min.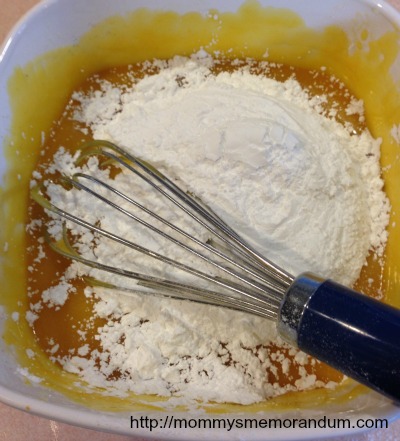 ADD powdered sugar, 1 cup at a time, stirring after each addition until blended.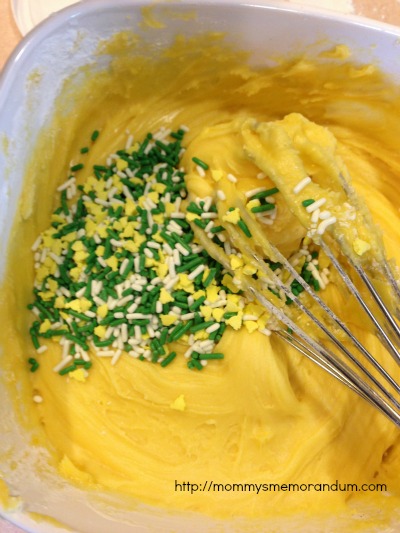 Stir in 1/4 cup sprinkles; press onto bottom of prepared pan. Top with remaining sprinkles.

REFRIGERATE 2 hours or until firm.
Store cut-up fudge between sheets of waxed paper in airtight container in refrigerator up to 2 weeks.
Makes 24 pieces, but of course, depends on how you slice it!
Thank you to Briana for the pictures and recipe fun!

Julee is the writer behind the blog, Mommy's Memorandum. She vents her emotions through flour and butter. While she realizes there are the tried and true endorphin-inducers like exercise, being thankful and eating healthy, she prefers to live in the fast lane: real butter, a new recipe with a gazillion calories and laughing until she sobs…and of course blogging. She's perky, quirky, dorky. A Utah native and NC transplant with an appetitie to taste the world, meet its desserts!