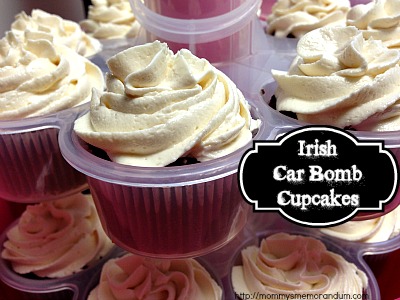 These Irish Car Bomb Cupcakes are named after the drink where whiskey floats on top of Irish Cream in a shot glass. There's no banging this cupcake. This recipe takes the drink's Irish ingredients: Guinness stout (in the cupcake), Baileys Irish Cream in the frosting and Irish Whiskey in the decadent filling. 
The Irish Car Bomb cocktail was created by Charles Oat, the owner at Wilson's Saloon in Norwich, Connecticut in 1979
Irish Car Bomb Cupcake Ingredients: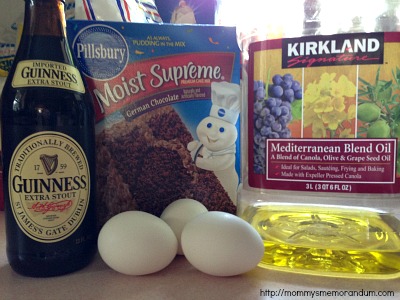 1 box german chocolate cake mix
Irish Car Bomb Cupcakes Directions:
Preheat oven to 335 degrees.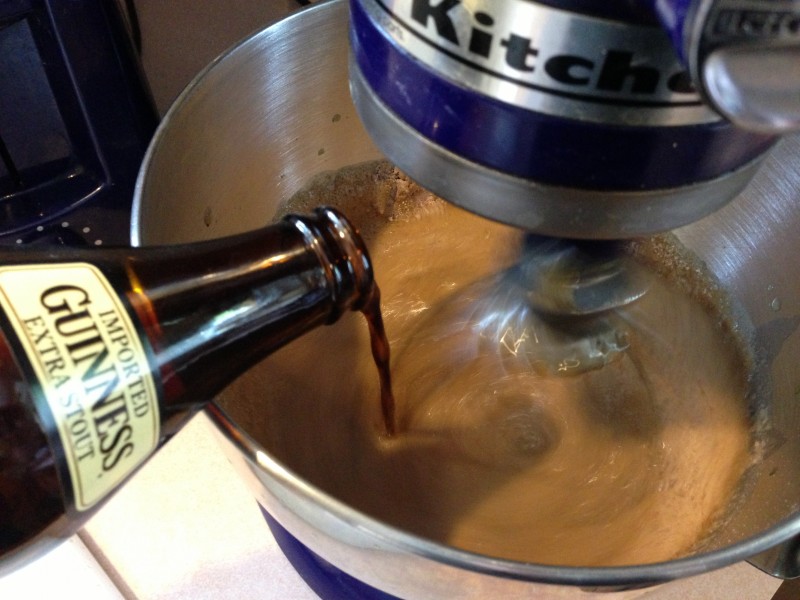 Combine cake mix, beer and oil.
Slowly add eggs, one at a time while mixing.  Mix until well blended.  Divide into 24 cupcake liners…
Bake 20 minutes or until centers are set and cake bounces back when touched.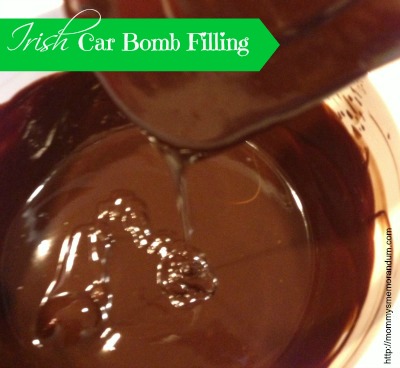 Using cupcake corer (or apple corer) remove the centers (without going all the way down to the bottoms) of the cupcakes.
Fill holes of cupcake with Irish Car Bomb Filling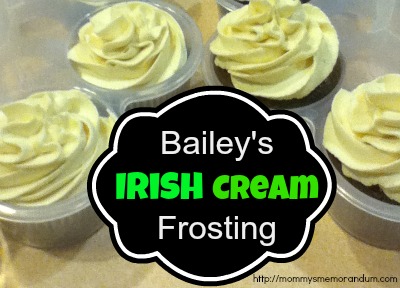 Julee is the writer behind the blog, Mommy's Memorandum. She vents her emotions through flour and butter. While she realizes there are the tried and true endorphin-inducers like exercise, being thankful and eating healthy, she prefers to live in the fast lane: real butter, a new recipe with a gazillion calories and laughing until she sobs…and of course blogging. She's perky, quirky, dorky. A Utah native and NC transplant with an appetitie to taste the world, meet its desserts!