It's my favorite time of year and we're on the hunt for Halloween Party Supplies! We love the experience of decorating, crafting and sharing the fun with family and friends for a haunt-astic time!
Halloween Party Supplies At Dollar Tree
As we get ready to express our creativity and share in my favorite holiday of the year, I know my budget goes further at 
Dollar Tree
. I love the colors that create the theme. Orange, black and purple are visual reminders that always make me think of Halloween. From Table Cloths to streamers and the party ware for the table, I can transform my traditional dining experience into a Halloween dream!
Halloween Party Supplies for Crafts
My kiddos take after me and love the opportunity to craft. With 
Mummy Favors
, I can set them free and let them craft their hearts out. They're simple–toilet paper tubes and supplies I can pick up at Dollar Tree: googly eyes and streamers accompanied by a dollop of glue.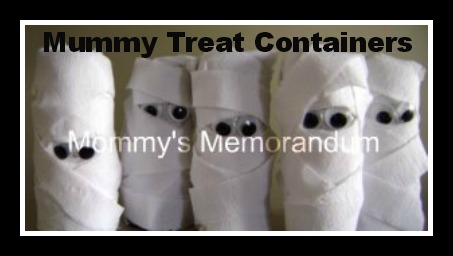 Dollar Tree also allows me to be creative. They have a great craft section that inspires and has the supplies I need to be in an out in a flash. From paper, stickers, embellishments and more. Dollar Tree allows me to find what I need, when I need it and keep within the budget when we're making 40 
witch shoe favors
 for classroom festivities.
Halloween Party Supplies to Display and Serve
What's a party without food? Find an assortment of decorations to make your party stand out as well as serving trays, bowls, cutlery and more in the aisles of Dollar Tree. I love the selection of sizes, colors and patterns to make my party a reflection of me!
There's big bowls for 
Zombie Punch
 and cups for guests to be the Walking Fed!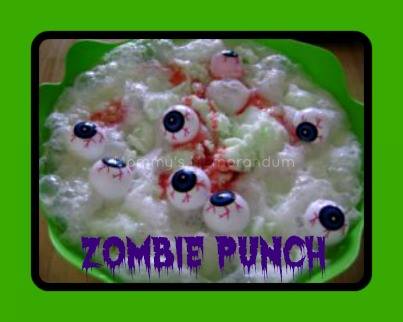 Cutlery in different colors to accessorize! Perfect for 
Mummy Dogs
!
Halloween Party Supplies to Make your Party Wicked Fun!
This Halloween, save money and time and shop Dollar Tree for a selection ofHalloween Party Supplies that you'll love and stretch your budget.

Julee is the writer behind the blog, Mommy's Memorandum. She vents her emotions through flour and butter. While she realizes there are the tried and true endorphin-inducers like exercise, being thankful and eating healthy, she prefers to live in the fast lane: real butter, a new recipe with a gazillion calories and laughing until she sobs…and of course blogging. She's perky, quirky, dorky. A Utah native and NC transplant with an appetitie to taste the world, meet its desserts!